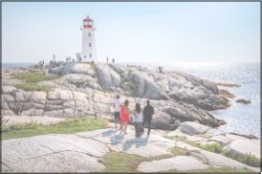 An Invitation to Halifax From the Making Waves Host Committee
By Glenda Butt and Molly Hurd
Co-chairs, Making Waves, CUC National Conference Host Committee (Universalist Unitarian Church of Halifax)
Greetings from the Host Committee for Making Waves, the Canadian Unitarian Council's National Conference taking place May 15–17, 2020 in Halifax, Nova Scotia (NS). We're writing to suggest you combine Making Waves with a terrific vacation in Halifax and Nova Scotia. Even with only a few extra days, you can count on having a great time in Canada's Ocean Playground.
Here are some of the reasons to consider making a vacation out of Making Waves:
A sophisticated oceanside city full of unique and historic sights: walk along the waterfront, see museums with exhibits on the Halifax Explosion and Indigenous art, visit the Titanic graves and the Maud Lewis house, take the ferry across the harbour to see the evening lights, visit the oldest wooden church in North America, stroll in North America's finest Victorian Public Gardens, climb on the rocks at famous Peggy's Cove – and much more.
The natural beauty of Nova Scotia: sparkling ocean views, clear blue skies, craggy rocks, trees as far as the  eye can see … in a province studded with quaint and historic small towns such as UNESCO World Heritage site Lunenburg,the first North American settlement Annapolis Royal and historic fort Louisbourg, plus the scenic Cabot Trail. Enjoy many other hiking trails, bicycling, canoeing, kayaking, whale watching, and camping. Nova Scotia has two national Parks and many wonderful oceanside provincial parks to enjoy.
A stimulating and fun filled conference in a picture-book campus setting, with lots of socializing, thought-provoking streams, a fabulous Maritime kitchen party Saturday night, a moving and spiritual Sunday morning service, and great music. It will be a whale of a good time!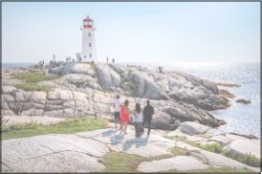 A food and wine destination: try Halifax's nationally ranked restaurants, visit Nova Scotia's winery region with several fine eateries, sample the award winning NS wines including Tidal Bay, Nova Scotia's unique wine appellation, experience oysters from over forty local producers, eat lobster right from the sea, sample ethnic foods from many cultures.
Best of all, you will experience that legendary Maritime hospitality. We can't wait for you to arrive and start having a good time. We're happy to answer questions on Making Waves or vacation possibilities. Just send an email to MakingWavesHalifax2020@gmail.com
Oh, by the way, while you're in Halifax for your vacation, remember to be part of the CUC's National Conference!