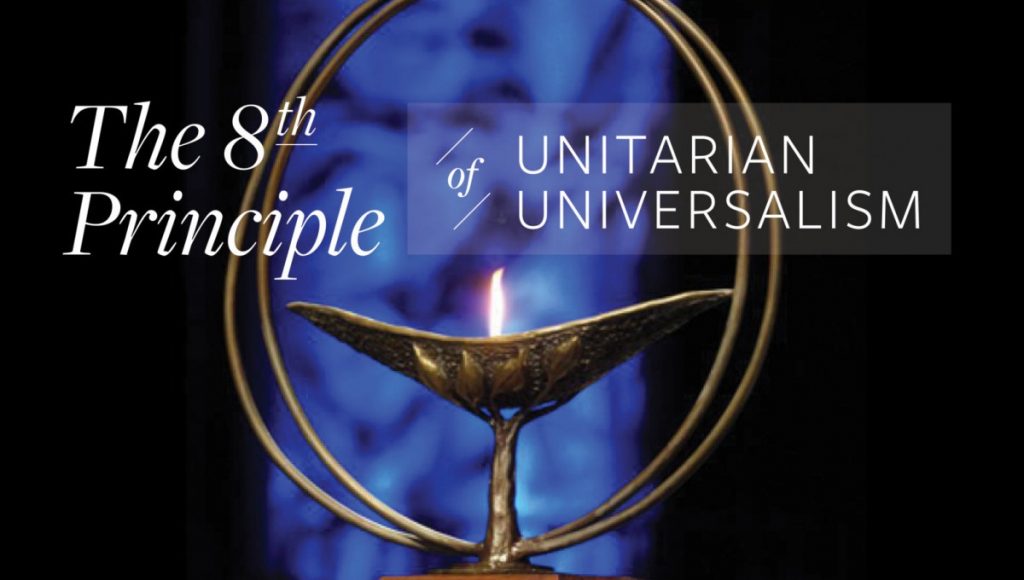 Westwoodians,  below is an important and TIME-SENSITIVE message from our CUC Executive Director: 
We would like to share some information prior to the upcoming Dismantling Racism and 8th Principle forums, and ask that you read this through and access the videos below BEFORE the first forum on September 19 (access it here).  
What are the forums?
The Dismantling Racism and 8th Principle forums are a 4-session introspective journey building momentum towards being truly inclusive, deepening our understanding of what it means to dismantle racism, and practicing how to show up in a way that honours what we have been asked to do by our members of colour.  
We regard this as necessary work to prepare for the Special Meeting on November 27, 2021. These forums are also a way for congregations to engage fully in conversation without having to organize their own discussions, and to hear from others across the country.
Preparation for the forums
The CUC's Social Justice team of Erin Horvath and Amber Bellemare have videos to aid you in preparing for the forums. As part of our commitment to creating safe and brave spaces, these conversational videos explain our approach, contextualize the container we are creating, and set up a clear understanding of how we expect all of us to behave in this vulnerable space together. The videos are presented in digestible chunks from 6 to 36 minutes, with a total of about 1 hour of viewing.
We ask that you view or listen to these videos BEFORE your participation in the forums. If you are not able to access the videos before the forums, we invite you to show up as a silent observer until you've had a chance to go through all the videos.
Forum dates and times
All forums take place on Sundays from 5:00 – 6:30 pm MT. Click on the title of each forum to access details about that session.
The complete Forum Resource Package can be found here, within the CUC Special Meeting folder. These forums have been planned in consultation with the CUC's Elders, Sharon Jinkerson Brass and Stephen Paquette.
Why are the forums focused on internal work and reflection?
The CUC is committed to dismantling racism. This has been approved as a strategic priority for several years by congregational delegates at the CUC's Annual General Meetings. One of our 5 Aspirations is to be "Radically Inclusive" and we have yet to realize that goal. 
The results of the survey undertaken by the Dismantling Racism Study Group in 2020 indicate that the level of diversity in our congregations is lower than that of our current national population, and that there is a lack of commitment to racial justice work, with racist behaviours being noted in our congregations. BIPOC UUs shared stories of being excluded, feeling uncomfortable and unwelcome, and being disillusioned by a faith community that professes to be inclusive but lacks action.
We understand that change can be uncomfortable. Dismantling racism means changing our attitudes and behaviour, and threatens the status quo, but internal work is necessary for transformation. Racism in our congregations is real. Dismantling it is hard, challenging work, AND we are capable (Rev. Mark Morrison Reed & R. Edward Freeman)
It is our hope that the forums will help us to work together through our discomfort and be honest about the state of racism in our congregations. 
What about amendments and feedback on the proposed 8th Principle motion?
Roundtable conversations were held over the summer to discuss thoughts, concerns and affirmations on the motion, with a lot of individual suggestions being sent to the CUC Board and Executive Director. While all input is welcome, the CUC is an association of congregations and the formal avenue for suggesting changes or amendments to the motion is through your congregation.
Submitted by Westwood's CUC Liaison, Sally-Ann Mowat