When:
August 30, 2020 @ 2:00 pm – 3:15 pm
2020-08-30T14:00:00-06:00
2020-08-30T15:15:00-06:00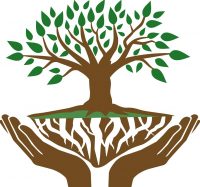 ** 2pm Special Service Time**   this week, Westwood's service is the "CUC Sunday Summer Services Series" feature. We'll be joined by guests from across the country 🙂  
Date: August 30, 2020   ONLINE ONLY  (For login information – see the CUC box below)
Topic: NATURE in the Six Sources
Serendipity Services are interactive gatherings, where participants hear ideas and readings – and share their reflections if they wish to. You are always welcome to simply listen.
Westwood's 2019-2020 theme was Drawing on our Sources. This summer, we will explore one key word each Sunday – a word drawn from one of the Six Unitarian Universalist Sources, but alive in many. This week's word is NATURE.
Where do you turn for strength, wisdom, comfort, or to be challenged? What inspires you to action or cautions you to re-think your choices? What helps you discern your direction in life? Sustains you in a crisis? Join us for an informal Sunday morning that invites you into reflection and into community.
Speaker: Reverend Anne Barker
Service Leader: Brenda Jackson
Tech Support: Bill Lee