When:
April 12, 2020 @ 10:30 am – 11:45 am
2020-04-12T10:30:00-06:00
2020-04-12T11:45:00-06:00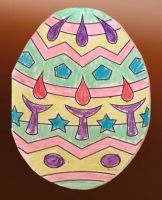 Date: Apr. 12, 2020 ONLINE ONLY    
This Sunday is ALL Edmonton UU's Together Again 
10:30 AM MDT (service at 10:30 / doors open at 10)
Join Zoom Meeting
https://uuma.zoom.us/j/840706165
Meeting ID: 840 706 165
Or phone +1 587 328 1099        
Not in Alberta? Find a local phone number: https://uuma.zoom.us/u/adF5TVlO5o
Topic: Easter Spirit, Open Mind
Description: How do we engage with the spirit of Easter, if we don't connect with the Easter story? Join us as we explore a potentially complicated topic in a surprisingly simple way.
This month we are featuring our 5th Unitarian Universalist Source: Humanist teachings which counsel us to heed the guidance of reason and the results of science, and warn us against idolatries of the mind and spirit. 
Speaker: Reverend Anne Barker
Service Leader: Dawn Hunter
Musician: Carrie Day