When:
January 31, 2021 @ 10:30 am – 11:45 am
2021-01-31T10:30:00-07:00
2021-01-31T11:45:00-07:00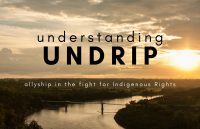 Date: January 24, 2021  ONLINE (detailed link below)                                                                                                                        Join Service here:  https://zoom.us/j/99545384626
10:30 AM MT (service at 10:30 / doors open at 10)
Topic: Understanding UNDRIP: Allyship in the fight for Indigenous Rights
Guest Speaker: Miranda Jimmy   
Every day in Canada basic human rights are being violated and your tax dollars are used to uphold these violations. How does that make you feel? What can you do to change that? Being an ally in the fight for Indigenous rights starts with educating yourself and advocating for change. It begins with you.
There is an opportunity for 'social time' in break-out rooms following the service – a time to connect with friends old and new. 
Our 2020-2021 Westwood Theme is FORWARD MOTION.  January is "VULNERABILITY".
Speaker: Miranda Jimmy
Service Leader: Brenda Jackson
Musicians: Carrie Day & Rebecca Patterson
Service Techs: Ilara Stefaniuk-Gaudet & Bill Lee
Join Sunday Service here:  https://zoom.us/j/99545384626
Or phone +1 587 328 1099        Meeting ID: 995 4538 4626
Not in Alberta? Find your local number: https://zoom.us/u/aejpP0uzSP