When:
January 23, 2022 @ 10:30 am – 11:45 am
2022-01-23T10:30:00-07:00
2022-01-23T11:45:00-07:00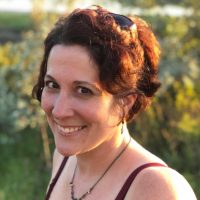 Date: January 23, 2022 ONLINE (detailed link below)     
Join Service here: https://zoom.us/j/9954538462610:30 AM MT (service at 10:30)
Guest Speaker: Liz James
Topic: MY MUZUNGU EYES ARE IMPROVING
Liz James will be our guest speaker this Sunday.
Years ago in the Unitarian Congregation of Saskatoon, a congregant brought up the dream of funding the digging of a well in his home village in Kenya.  Come hear the story of a not for profit and an international relationship, and the perils of "teach a man to fish" as a mantra for aid work.  Also, there are elephants and lions.  And two children who save someone's life from men with guns.
There is an opportunity for 'social time' in break-out rooms following the service – a time to connect with friends old and new.
Our 2021-22 Westwood Theme is LIVING OUR UU PRINCIPLES.  January is "The 4th Principle": a free and responsible search for truth and meaning.
Speaker: Liz James
Service Leader: coming soon …
Musicians: Steve Bell & Rebecca Patterson
Service Techs: Ilara Stefaniuk-Gaudet & Bill Lee
Join Sunday Service here:  https://zoom.us/j/99545384626
Or phone +1 587 328 1099        Meeting ID: 995 4538 4626
Not in Alberta? Find your local number: https://zoom.us/u/aejpP0uzSP