When:
November 22, 2015 @ 12:00 pm – 3:00 pm
2015-11-22T12:00:00-07:00
2015-11-22T15:00:00-07:00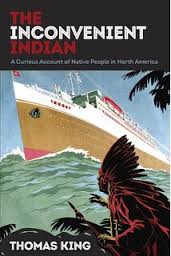 Sunday, November 22nd Noon-3:00 PM
**NEW**
'Tools of Transformation' Book Study: The Inconvenient Indian by Thomas King
Join us for a book club style gathering, to discuss this insightful, provocative book. E-Copies are readily available at the Edmonton Public Library / hard copies may include some wait. If you need help accessing a copy, contact Rev. Anne. Time to get reading! 
Sign-up at Westwood in November or contact Rev. Anne: anne@westwoodunitarian.ca
Soup & bread lunch provided.
Feel free to bring snacks / desserts to share, if you wish.