When:
April 19, 2020 @ 10:30 am – 11:45 am
2020-04-19T10:30:00-06:00
2020-04-19T11:45:00-06:00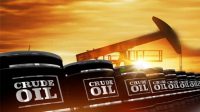 Date: Apr. 19, 2020 ONLINE ONLY
10:30 AM MDT (service at 10:30 / doors open at 10)
Join Zoom Meeting   Meeting ID: 840 706 165
Or phone +1 587 328 1099        
Not in Alberta? Find a local phone number.
Topic: The Spiritual Dimension of Oil
Description: In his book, "Anointed with Oil: How Christianity and Crude Made Modern America," Darren Dochuk draws a compelling synchronicity between church life and the rise of the petroleum empire from the US Civil War to modern days. Lisa Stein will explore the themes of oil exploitation, capitalism, and white Christian nationalism as it applies to the state of Alberta, reconciliation, and climate change.
This month we are featuring our 5th Unitarian Universalist Source: Humanist teachings which counsel us to heed the guidance of reason and the results of science, and warn us against idolatries of the mind and spirit.
Speaker: Lisa Stein
Service Leader: Avery
Musician: Steve Bell