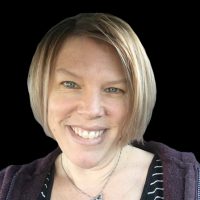 Westwood now has a new Events Coordinator (EC) role to help us plan ahead and coordinate our numerous and varied gatherings both at Westwood and at other venues. We want to have opportunities for people to gather as families or individuals and to spread the word more widely about what is coming up well ahead of time. Events might include Festive Friday gatherings (potlucks, games, art projects, knitting circles, etc.), dinners at participant's homes, parties, chalice circles, large outreach events (e.g. Winter Solstice, Pride Parade), and other gatherings or workshops that the congregation deems of interest and worthy of investment.
The EC will gather information on what would be of interest and coordinate with the board and relevant committees to plan an ongoing calendar. They will also recruit Westwoodians to short-term event committees. No events will be undertaken without a minimum of two committee members in addition to the EC.
The EC will prepare protocols and marketing strategies relevant to varied types of events to make it easier to plan and advertise events and will build and update our list of marketing contacts. Some events will be free, others may involve a fee. Following events, the EC will report back to assist in future planning.
Lisa Stein proposed this exciting role and offered to be our EC for the next three years. It is our hope that at the end of this time the role will be well established and easier for future volunteers to maintain. We also anticipate that it will be easier to find keen volunteers for short-term committees with this foundational structure and a key coordinator in place. Hurray Lisa!
Please make sure you keep her in the information loop when you are thinking about events. 
Contact: ec@westwoodunitarian.ca