FreeThinker Book Club Selections 2019-2020
Until further notice. all FreeThinker Book Club meetings will be held online using ZOOM videoconferencing. To join the meeting click here.
if you  don't have the Zoom client installed, you will be asked for permission to install the client from ZOOM.us 
Give  yourself  an extra few minutes to get set up the system. If this is your first online session with ZOOM, we recommend you click in anytime from 10-15 minutes before 7:00 PM so as to be ready for the start, depending on your comfort level with the technology. 
If you wish to see that your camera and microphone or working properly you can join a test meeting  at 
zoom.us/test
  anytime.
Sapiens by Yuval Noah Harari
The FreeThinker book club meets on the last Wednesday of the month from October through April. All are welcomed!
The Little Prince by Antoine de Saint-Exupéry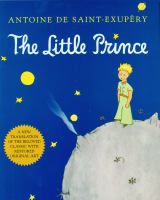 An aviator whose plane is forced down in the Sahara Desert encounters a little prince from a small planet who relates his adventures in seeking the secret of what is important in life.  
The Little Prince
 first published in April 1943, is a novella, the most famous work of French aristocrat, writer, poet, and pioneering aviator  Antoine de Saint-Exupéry
.
The novella has been voted the best book of the 20th century in France. Translated into 300 languages and dialects,selling  nearly two million copies annually, and with year-to-date sales of over 140 million copies worldwide,it has become one of the best-selling and most translated books
 ever published
Justice - What's the Right Thing to Do? by Michael Sandel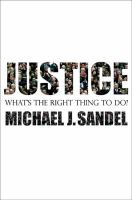 What are our obligations to others as people in a free society? Should government tax the rich to help the poor? Is the free market fair? Is it sometimes wrong to tell the truth? Is killing sometimes morally required? Is it possible, or desirable, to legislate morality? Do individual rights and the common good conflict?
Michael J. Sandel's "Justice" course is one of the most popular and influential at Harvard. Up to a thousand students pack the campus theater to hear Sandel relate the big questions of political philosophy to the most vexing issues of the day, and this fall, public television will air a series based on the course.
Justice offers readers the same exhilarating journey that captivates Harvard students. This book is a searching, lyrical exploration of the meaning of justice, one that invites readers of all political persuasions to consider familiar controversies in fresh and illuminating ways.
Affirmative action, same-sex marriage, physician-assisted suicide, abortion, national service, patriotism and dissent, the moral limits of markets-Sandel dramatizes the challenge of thinking through these conflicts, and shows how a surer grasp of philosophy can help us make sense of politics, morality, and our own convictions as well.
Justice is lively, thought-provoking, and wise-an essential new addition to the small shelf of books that speak convincingly to the hard questions of our civic life.
Beyond Belief: The Secret Lives of Women in Extreme Religions edited by Susan Tive & Cami Ostman
Beyond Belief addresses what happens when women of extreme religions decide to walk away. Editors Susan Tive (a former Orthodox Jew) and Cami Ostman (a de-converted fundamentalist born-again Christian) have compiled a collection of powerful personal stories written by women of varying ages, races, and religious backgrounds who share one commonality: they've all experienced and rejected extreme religions.
Covering a wide range of religious communities- including Evangelical, Catholic, Jewish, Mormon, Muslim, Calvinist, Moonie, and Jehovah's Witness- and containing contributions from authors like Julia Scheeres ( Jesus Land ), the stories in Beyond Belief reveal how these women became involved, what their lives were like, and why they came to the decision to eventually abandon their faiths.
The authors shed a bright light on the rigid expectations and misogyny so often built into religious orthodoxy, yet they also explain the lure- why so many women are attracted to these lifestyles, what they find that's beautiful about living a religious life, and why leaving can be not only very difficult but also bittersweet.
How the West Really Lost God: A new theory of secularization by Mary Eberstadt
In this magisterial work, leading cultural critic Mary Eberstadt delivers a powerful new theory about the decline of religion in the Western world.
The conventional wisdom is that the West first experienced religious decline, followed by the decline of the family. Eberstadt turns this standard account on its head. Marshalling an impressive array of research, from fascinating historical data on family decline in pre-Revolutionary France to contemporary popular culture both in the United States and Europe, Eberstadt shows that the reverse has also been true: the undermining of the family has further undermined Christianity itself. 
Drawing on sociology, history, demography, theology, literature, and many other sources, Eberstadt shows that family decline and religious decline have gone hand in hand in the Western world in a way that has not been understood before–that they are, as she puts it in a striking new image summarizing the book's thesis, "the double helix of society, each dependent on the strength of the other for successful reproduction." 
In sobering final chapters, Eberstadt then lays out the enormous ramifications of the mutual demise of family and faith in the West. While it is fashionable in some circles to applaud the decline both of religion and the nuclear family, there are, as Eberstadt reveals, enormous social, economic, civic, and other costs attendant on both declines.
Her conclusion considers this tantalizing question: whether the economic and demographic crisis now roiling Europe and spreading to America will have the inadvertent result of reviving the family as the most viable alternative to the failed welfare state–fallout that could also lay the groundwork for a religious revival as well.
How the West Really Lost God is both a startlingly original account of how secularization happens and a sweeping brief about why everyone should care. A book written for agnostics as well as believers, atheists as well as "none of the above," it will permanently change the way every reader understands the two institutions that have hitherto under-girded Western civilization as we know it–family and faith–and the real nature of the relationship between those two pillars of history.
Last Child in the Woods by Richard Louv
I like to play indoors better 'cause that's where all the electrical outlets are," reports a fourth grader. But it's not only computers, television, and video games that are keeping kids inside. It's also their parents' fears of traffic, strangers, Lyme disease, and West Nile virus; their schools' emphasis on more and more homework; their structured schedules; and their lack of access to natural areas. Local governments, neighborhood associations, and even organizations devoted to the outdoors are placing legal and regulatory constraints on many wild spaces, sometimes making natural play a crime.

As children's connections to nature diminish and the social, psychological, and spiritual implications become apparent, new research shows that nature can offer powerful therapy for such maladies as depression, obesity, and attention deficit disorder. Environment-based education dramatically improves standardized test scores and grade-point averages and develops skills in problem solving, critical thinking, and decision making. Anecdotal evidence strongly suggests that childhood experiences in nature stimulate creativity.

In Last Child in the Woods , Louv talks with parents, children, teachers, scientists, religious leaders, child-development researchers, and environmentalists who recognize the threat and offer solutions. Louv shows us an alternative future, one in which parents help their kids experience the natural world more deeply–and find the joy of family connectedness in the process.
May 27, 2020 Freethinker-Reads - Books for next year
May 27  – Make a Pitch for next year's Freethinkers' reads.  We hope each of us will come with a book to pitch for the coming year. If we meet the same  number of times next year as this year, we need to select 6 titles. I hope we will have more than 6 pitches ( pitch in eh!)
For your pitch – try to check access – public library, cost, audio and e-reader etc. It is really fun to read reviews (for or against your pitch on Goodreads.co. Of course it also helps to read the book, but as other nights- not necessary!