FreeThinker Book Club Selections 2020-2021
The FreeThinker book club : last Wednesday of the month September through May.
Until further notice, all FreeThinker Book Club meetings will be held online using ZOOM videoconferencing. 
All are welcomed!
If you  don't have the Zoom client installed, you will be asked for permission to install the client from ZOOM.us 
Give  yourself  an extra few minutes to set up the system. If this is your first online session with ZOOM, we recommend you click in anytime from 10-15 minutes before 7:00 PM so as to be ready for the start, depending on your comfort level with the technology. 
If you wish to see that your camera and microphone are working properly you can join a test meeting  at
zoom.us/test
  anytime.
Wednesday Sept. 30, 2020
7:00 PM
Braiding Sweetgrass: Indigenous Wisdom, Scientific Knowledge and the Teachings of Plants
The Righteous Mind by Jonathan Haidt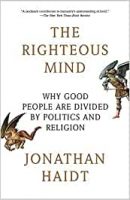 This well-researched examination of human moral impulses will appeal to liberals and conservatives alike following the 2016 presidential campaign and election.  

As America descends deeper into polarization and paralysis, social psychologist Jonathan Haidt has done the seemingly impossible—challenged conventional thinking about morality, politics, and religion in a way that speaks to everyone on the political spectrum. Drawing on his twenty five years of groundbreaking research on moral psychology, he shows how moral judgments arise not from reason but from gut feelings. He shows why liberals, conservatives, and libertarians have such different intuitions about right and wrong, and he shows why each side is actually right about many of its central concerns. In this subtle yet accessible book, Haidt gives you the key to understanding the miracle of human cooperation, as well as the curse of our eternal divisions and conflicts. If you're ready to trade in anger for understanding, read The Righteous Mind.
The Madness of Crowds: Gender, Race and Identity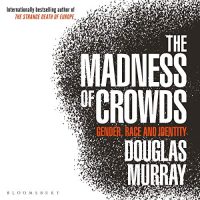 In his devastating new book The Madness of Crowds, Douglas Murray examines the 21st century's most divisive issues: sexuality, gender, technology and race. He reveals the astonishing new culture wars playing out in our workplaces, universities, schools and homes in the names of social justice, identity politics and 'intersectionality'.  
We are living through a postmodern era in which the grand narratives of religion and political ideology have collapsed. In their place have emerged a crusading desire to right perceived wrongs and a weaponization of identity, both accelerated by the new forms of social and news media.
Narrow sets of interests now dominate the agenda as society becomes more and more tribal – and, as Murray shows, the casualties are mounting.   
Readers of all political persuasions cannot afford to ignore Murray's masterfully argued and fiercely provocative book, in which he seeks to inject some sense into the discussion around this generation's most complicated issues.  He ends with an impassioned call for free speech, shared common values and sanity in an age of mass hysteria.
The Great Mortality by John Kelly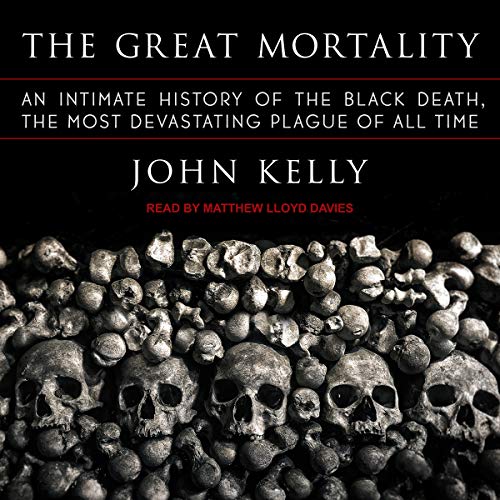 La moria grandissima began its terrible journey across the European and Asian continents in 1347, leaving unimaginable devastation in its wake. Five years later, 25 million people were dead, felled by the scourge that would come to be called the Black Death. The Great Mortality is the extraordinary epic account of the worst natural disaster in European history – a drama of courage, cowardice, misery, madness, and sacrifice that brilliantly illuminates humankind's darkest days when an old world ended and a new world was born.
Dance of the Dissident Daughter by Sue Monk Kidd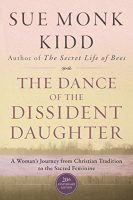 "A masterpiece of women's wisdom."—Christiane Northrup, M.D.
"The journey to capture her feminine soul and live authentically . . . makes a fascinating, well-researched and well-written story."—Publishers Weekly
In celebration of the twentieth anniversary of its publication, a newly reissued edition of the bestselling author's classic work of feminine spiritual discovery, with a new introduction by the author.
"I was amazed to find that I had no idea how to unfold my spiritual life in a feminine way. I was surprised, and, in fact, a little terrified, when I found myself in the middle of a feminist spiritual reawakening."—Sue Monk Kidd
For years, Sue Monk Kidd was a conventionally religious woman. Then, in the late 1980s, she experienced an unexpected awakening, and began a journey toward a feminine spirituality. With the exceptional storytelling skills that have helped make her name, Kidd tells her very personal story of the fear, anger, healing, and freedom she experienced on the path toward the wholeness that many women have lost in the church.
From a jarring encounter with sexism in a suburban drugstore, to monastery retreats and to rituals in the caves of Crete, she reveals a new level of feminine spiritual consciousness for all women—one that retains a meaningful connection with the "deep song of Christianity," embraces the sacredness of ordinary women's experience, and has the power to transform in the most positive ways every fundamental relationship in a woman's life—her marriage, her career, and her religion.
Growing Pains By Gwynne Dyer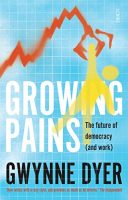 We are now living in a world where Brexit and Trump are daily realities. But how did this come about? And what does it mean for the future?
Populism and ultra-nationalism brought about the rise of Hitler and Mussolini in the 1930s. Now, as Trump sits in the White House, Britain negotiates its way out of the EU, and countries across Europe see substantial gains in support for the extreme Right, award-winning journalist, author, and historian Gwynne Dyer asks how we got here, and where we go next.
Dyer examines the global challenges facing us all today and explains how they have contributed to a world of inequality, poverty, and joblessness — conditions which he argues inevitably lead to the rise of populism. The greatest threat to social and political stability, he argues, lies in the rise of automation, which will continue to eliminate jobs, whether politicians admit that it is happening or not. To avoid a social and political catastrophe, we will have to find ways of putting real money into the pockets of those who have no work.
But this is not a book without hope. Our capacity for overcoming the worst has been tested again and again throughout history, and we have always survived. To do so now, Dyer argues, we must embrace radical solutions to the real difficulties facing individuals, or find ourselves back in the 1930s with no way out.
Brief Answers to the Big Questions by Stephen Hawking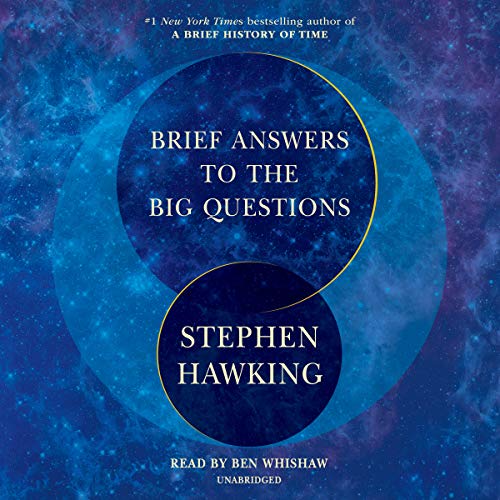 Number-one New York Times best seller
The world-famous cosmologist and author of A Brief History of Time leaves us with his final thoughts on the biggest questions facing humankind.
"Hawking's parting gift to humanity…a book every thinking person worried about humanity's future should read." (NPR)
Named one of the best books of the year by The Guardian and Wired
Stephen Hawking was the most renowned scientist since Einstein, known both for his groundbreaking work in physics and cosmology and for his mischievous sense of humor. He educated millions of readers about the origins of the universe and the nature of black holes, and inspired millions more by defying a terrifying early prognosis of ALS, which originally gave him only two years to live. In later life he could communicate only by using a few facial muscles, but he continued to advance his field and serve as a revered voice on social and humanitarian issues.
Hawking not only unraveled some of the universe's greatest mysteries but also believed science plays a critical role in fixing problems here on Earth. Now, as we face immense challenges on our planet – including climate change, the threat of nuclear war, and the development of artificial intelligence – he turns his attention to the most urgent issues facing us. Will humanity survive? Should we colonize space? Does God exist?
These are just a few of the questions Hawking addresses in this wide-ranging, passionately argued final book from one of the greatest minds in history. Featuring a foreword by Eddie Redmayne, who won an Oscar playing Stephen Hawking, an introduction by Nobel Laureate Kip Thorne, and an afterword from Hawking's daughter, Lucy, Brief Answers to the Big Questions is a brilliant last message to the world.
Pitch a book for next year's FreeThinker Book Club.
Make a Pitch for next year's Freethinkers' reads.  We hope each of us will come with a book to pitch for the coming year. If we meet the same  number of times next year as this year, we need to select 6 titles. I hope we will have more than 6 pitches ( pitch in eh!)
For your pitch – try to check access – public library, cost, audio and e-reader etc. It is really fun to read reviews (for and against) your pitch on Goodreads.com 
Of course it also helps to read the book, but as other nights- not necessary!