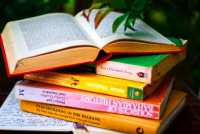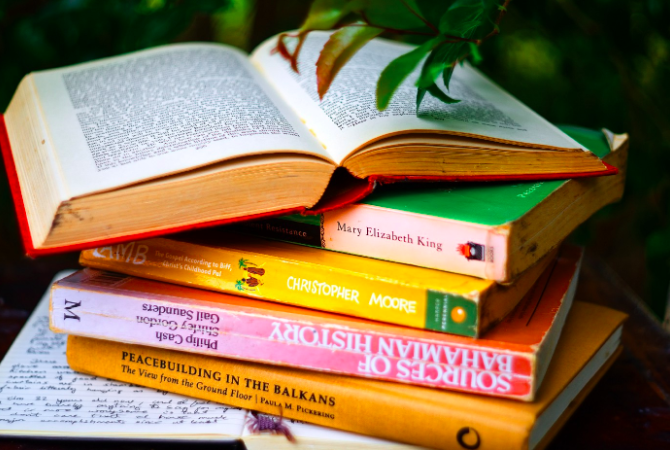 At their final meeting of the year, the FreeThinkers held a pitched contest to choose selections for next year. Members were invited to pitch one or two books, telling us why the book was both interesting and useful (or just plane fun), as well accessibility, format details, costs, library availability etc. Then each member was allowed 7 votes (one for each month the Club meets next year.
And the winners are:
Sept. 30, 2020 Braiding Sweetgrass: Indigenous Wisdom, Scientific Knowledge and the Teachings of Plants  by Robin Wall Kimmerer

Oct. 28 2020, The Righteousness Mind by Jonathan Haidt

Nov. 25, 2020 The Madness of Crowds: Gender, Race and Identity by Douglas Murray

Jan. 27, 2021 The Great Mortality by John Kelly

Feb. 24, 2021 Dance of the Dissident Daughter by Sue Monk Kidd

Mar. 24, Growing Pains by Gwynne Dyer

Apr. 26, Brief Answers to Big Questions by Stephen Hawkins

May 27,  Itch a book for next year's FreeThinkers' Book Club
Brief descriptions and cover photos of all seven titles are available  on the Westwood web site at https://www.westwoodunitarian.ca/participate/programs/freethinkers/
If you would like your name added to the FreeThinker mailing list please email web@westwoodunitarian.ca.
Finally you may wish to reserve any of the titles above from Edmonton Public Library, as some titles have a limited number of copies – and some have many holds already.
Enjoy reading and we look forward to great discussions with you on the last Wednesday of each month next year!