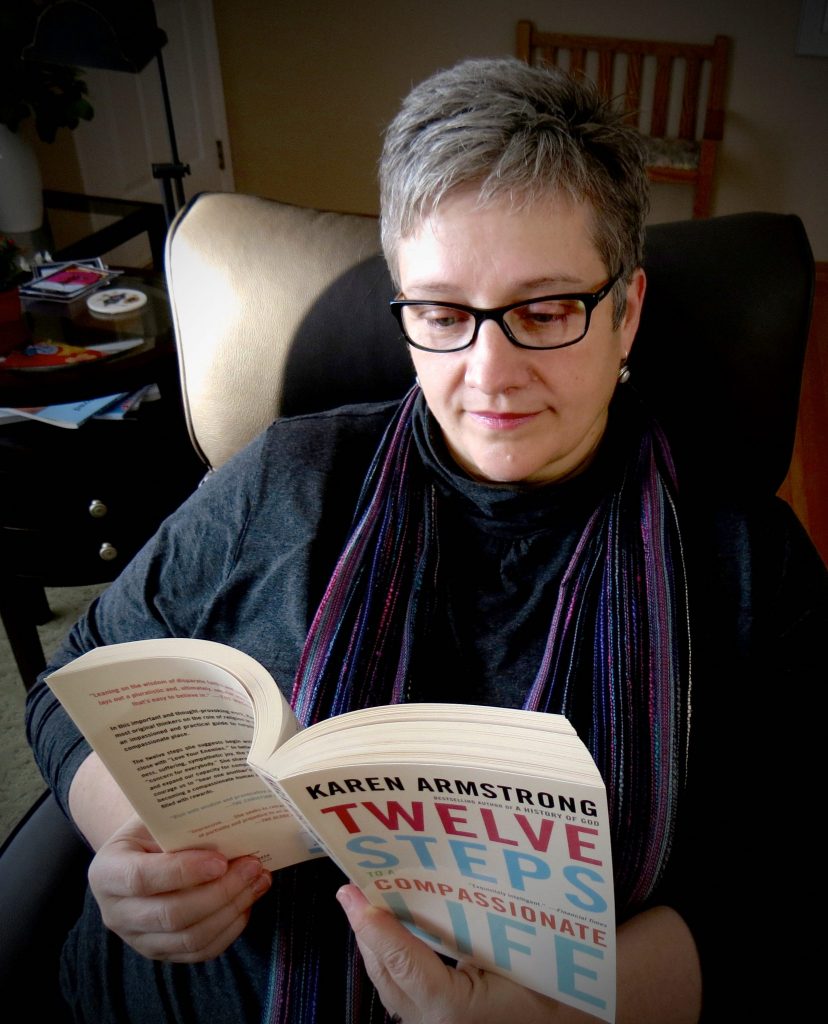 November 2018: Seasons of Peace
This November, I want to tell you how moved I feel at the courage and compassion that Westwood folks are showing to one another. We have embarked on some important conversations, regarding 'how we want to be in the future' – and conversations like this can be anxiety producing … even when they are positive in nature.
I am seeing Westwood folks commit themselves to a gentle, caring reflection … to remembering their friends and neighbours in the conversation … to being kind to one another … as we look into our collective heart for direction.
One of the things that has occurred – that wasn't in the plan – was a conversation about the 2018 Winter Solstice Service at City Hall. Westwood has decided to take a "Winter Solstice Rest" for this year – to scale back – and reimagine what we do in 2019. There will not be a public Winter Solstice Evening Service on December 21, 2018. We look forward to celebrating with you again in 2019.
In light of this, there will be a "Winter Solstice Home Ritual Guide" – for folks who might want help to mark the occasion at home. It is an all ages, simple service outline for you and your loved ones to use as you wish. You can pick up a copy at Westwood on Sunday mornings: November 25, December 2, 9 or 16.
Whether you celebrate at home, or take in other events around town, we hope you take the opportunity to mark December 21, Winter Solstice, in a way that warms your heart.
In love & peace,
Reverend Anne