December 2017: Use Our Power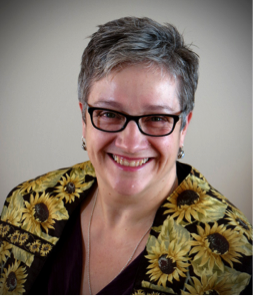 Here we go – December again! – and truth be told, this may just be my favourite month of the year. It's such a puzzling combination of deep darkness & festive light, hibernation & socializing, needing to care for ourselves & wanting to look out for others. I'm drawn to the nesting 'cozy by the fire' – inspired by dropping temperatures. And, I want to be at ALL. THE. THINGS. – music, lights, services & celebrations.
We chose December to be the "Use Our Power" month of the Westwood Theme – for a multitude of reasons – especially because this is a time filled with energy, events & gatherings. There is power in community – power in coming together, working together, making a difference together.
If you are new to Westwood, you'll want to know that December holds our largest service of the year: "Sharing the Light – A Winter Solstice Celebration", on December 21st. It's our 30th anniversary, as well as our 10th time downtown at City Hall. Another great Westwood tradition is the Comfort Tree in the sanctuary. For the 4 weeks leading up to Winter Solstice, we collect items on The Neighbour Centre's Winter Wish List (warm garments, toiletries, etc.) to bring comfort to local folks in need. These are 2 small ways that we Use Our Power to bring light & celebration to the community, both at Westwood & beyond.
Another great opportunity to Use Our Power will happen following the December 3rd service – when Westwood's Social Justice Committee will host an Amnesty International "Write for Rights" letter writing event. Amnesty letters have a long, proud history of effecting change & justice in the world, & we are proud to be a part of this good work.
In love & gratitude,
Reverend Anne