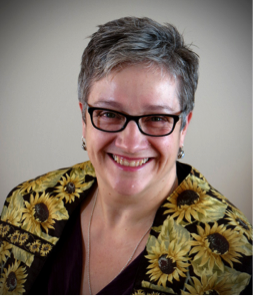 February 2020: Leap Year!
Do you love a Leap Year as much as I do?
There's something about the magic of an extra day … a shift in the fabric of time … that seems to open a door to possibility. 2020 already feels like an auspicious number – "2020 Vision" … Clarity … Insight – it even sounds kind of science fiction-y. What if we harness this magic – time shifting, eyes open, a sense of purpose and possibility – and make the most of it?
One potential leap, this calendar year, began when Avery Edwards offered the service "God Is Change" in January, followed with an introductory Gender Workshop by PYROS (Prairie Youth Radical Organizing School). We made a great start at understanding 'beyond the binary' – and there's more to come. PYROS will return Sunday February 23, 2020, for a conversation circle after the service.
In the meantime, we've been asked to take on some Practicing Allyship Homework.
If you couldn't stay for the workshop, here's your opportunity to join the work. The 6 ideas follow this column.
We are all encouraged to do this work individually, with family & friends, in workplaces & schools and shopping … to keep it in mind, everywhere we go.
Westwood Practice Opportunities:
Wednesdays January 29, Feb 5 &/or Feb 12: Drop in between 10:30-noon to Rev Anne's Office Hours – and we'll chat about whichever question you choose. The more the merrier! 😊
Sunday February 9: The Potluck tables will have the "6 Homework Questions" on them – feel free to talk about what you're learning!
Make a date with friends: Choose a question – and make it fun. Question 1 could be a great wine & cheese party! Questions 4 is perfect for a field trip.
Don't forget to practice gently correcting each other – it gets easier each time.
PYROS returns Sunday February 23 for a conversation circle after the service.
In hope & possibility,
Reverend Anne
PRACTICIING ALLYSHIP HOMEWORK
Exercise your new skill! Write a small story about a person using gender neutral pronouns.   Example: Joy is a new member of our reading club. They're

a great baker. Joy enjoys going berry picking every summer.

Their

Favourite berries are saskatoons. When

they

berry pick

they

bring

their

dog with

them

. Then

they

go home and bake the berries into a pie.

They

said

they

would bring a pie when the berries are in season again.

Using your pronoun introduction script or an adaptation of it, practice introducing yourself to new people with your pronouns. Optimize on the teachable moments as they arise!
Think about ways that you benefit from the gender binary system and ways it holds you back?
Think about the bathrooms and change rooms in the buildings that you visit over the next 6 weeks (workplace, restaurants, community facilities, stores, etc.) Does the bathroom signage indicate that trans people can access them?
Practice not gendering anyone. Watch your assumptions when using greetings, pronouns, or any other binary system thinking. Remember to make corrections and apologize if you slip up!
Think about the values of Westwood. How does transphobia get in the way of upholding those values?
PYROS will be returning to Westwood on February 23, 2020, for a follow-up. During that time we will discuss reflections and address questions you had as you practice your allyship.
Thank you for participating!