Dear friends,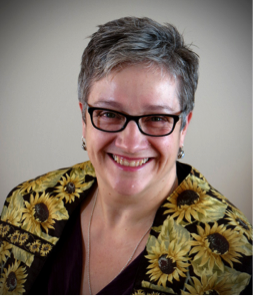 I returned from January sabbatical – right into "An Army of Problem Solvers: A Social Enterprise Workshop with Shaun Loney" – a pretty intense way to get back into the thick of things. 😉 Thank you! Thank you so much … for all the people who helped, who participated, who came to the Sunday service and bonus workshop, and who are now reading Shaun's books. It was a rich weekend, with a lot of food for thought. (And a lot of food LOL … we were able to feed the whole Sunday crowd!) We will be following up this workshop with more discernment and discussion (and ACTION!) as a part of our "Westwood … What's Next?" workshops in the coming weeks.
And then our congregational life turned a corner. We learned of the passing of a dear member, Bruce MacPherson. Our collective heart broke, to hear about Bruce's death.
I'd like to thank all the people who helped hold Bruce's life in a place of honour, with his Celebration of Life on February 20th, and in your own unique ways. We were able to provide meaningful experiences and valuable opportunities for Bruce's family and friends – and for ourselves – that lifted up both his gifts and charms, as well as acknowledged his struggles. We see him through out our Westwood space, and hold him in love and compassion, in our hearts and memories. Thank you!
Finally, let me say one more time …  that it is perfectly normal if you find yourself feeling heart broken. We sit with the heart-breaking knowledge that Bruce's struggle was more than he could bear – and that we couldn't find, or didn't know, how to ease it. And it is perfectly normal to have waves of anger. Or guilt. Or to feel numb … if that is what comes. It makes perfect sense to feel lost or confused or hurt or frustrated.
In our own time, each of us needs to sift through the feelings – to seek help and support as we need it – and to remember that there is no need to be rock solid in our grief. Please know that Westwood has people who care, who want to help in this or any tender time. The deepest truth is – you are not alone. I know it can sometimes feel that way – but there is love and support here.
It takes time, to resolve a loss. We know that there is little that can ease a sudden heart ache, but we also know the depth of love that lies within each one of us – that we work to hang on to, when we most need it – to help carry us through our darkest night. And we know the beauty and the love of family and community, and we understand that in a moment like this – while we cannot make it better – the only thing worse than losing a loved one is to go through that loss all alone. You are not alone.
Come to Sunday Service … or choir … or go to a meeting (any meeting!). Attend an activity … or reach out to a friend. A lot of people are invested in your well-being. And if you need to talk … you don't have to wait for 'office hours' to call. I'm here. And the Compassion Bank has caring listeners. And there are resources through-out the city.
We know it's hard to reach out, when the world is heavy on your shoulders … and … we would always be honoured to receive your call.
 In love & tenderness,
Reverend Anne