Cosmic Connections for Youth

Are you looking for a place to really feel like you belong? Do you like asking and talking about the big questions in life? Our World has changed over night, and we are changing with it! Our youth will be meeting weekly on a Discord chat to talk about things that matter…and whatever else they would like to! We have a new Minecraft Server on the Java Platform if others want to join in! We will be convening at 7pm every Thursday on the Cosmic Connections discord server for a check-in and to decide how we'd like to spend our time together, so please join us! 
Looking for younger children's programming? Go here to see what we are providing in this challenging time.
This Month in Cosmic Connections...
We got together to make bat boxes! Bats are very important pollinators, and bat boxes give them a place to roost in our city, increasing biodiversity! 
Ilara's girlfriend is a cabinet maker and cut out the parts for our youth to assemble. We had pizza, shared cat photos, and built our boxes together!
Next month we'll be making Jack-o-Lanterns! We always follow physical distancing and mask guidelines when we gather in person. Pop onto our discord server to get details on upcoming events!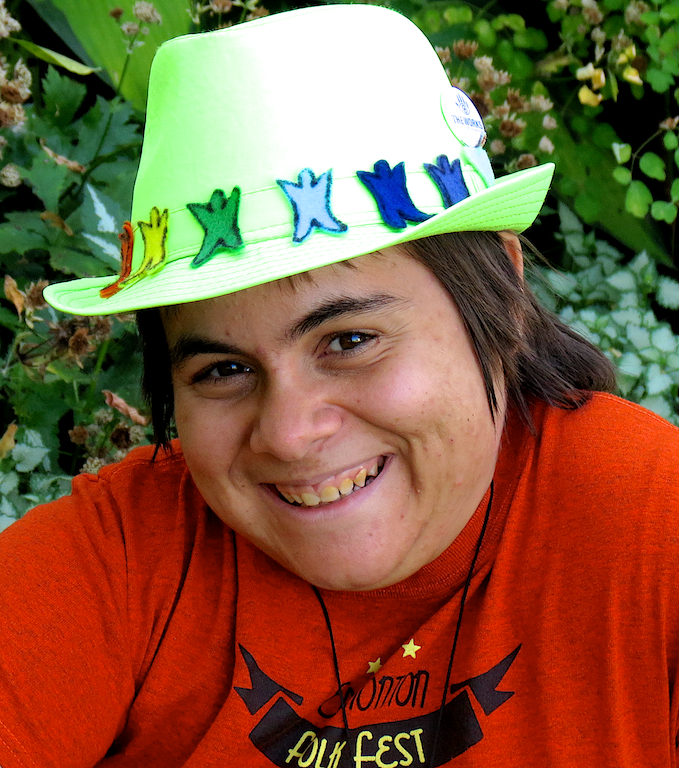 Ilara Stefaniuk-Gaudet
Ilara Stefaniuk-Gaudet has been the Director of Religious Education at Westwood since 2013. They create socially relevant, fun curriculum for children of all ages and have always loved teaching and playing with humans of all ages and walks of life. Ilara loves that learning is a life-long process and is forever grateful to share that process with others. Ilara is an artist by nature and everything they do is alive with a creativity that sometimes they can explain and sometimes is entirely mysterious, which is exactly how they like it! Cosmic Connections is one of the results of this creativity, and Ilara is very excited to see what it will become! Ilara believes that youth voices are crucial to healthy communities and wants to help encourage that reality. A few of the many things that fill their time currently include needle-felting squirrels and leaves, board game nights with family and friends, playing guitar, digging up carrots, and cuddling their two, oh-so-floofy cat babies.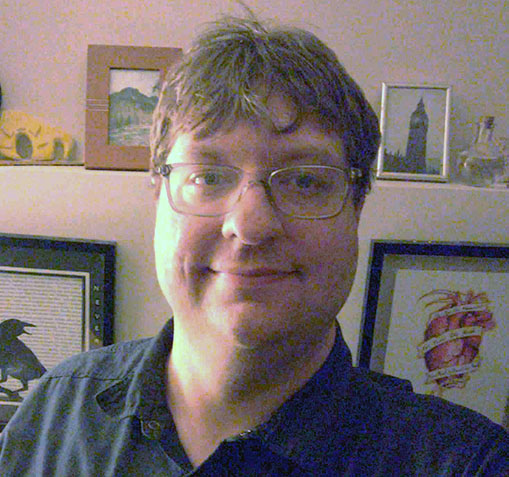 Graham MacFarlane
Graham MacFarlane is an alumnus of the TUXIS Youth Parliament of Alberta who continues to believe in the value of uplifting and encouraging young people. He believes it is just as important for people to develop strong and healthy social and spiritual lives as it is to seek physical and intellectual achievement. Graham joined the Cosmic Connections team because he knows that beliefs don't put themselves into action; it's not enough for a person just to say they believe in building that uplifting and encouraging community, it's also important to do what they can to participate in the building. When he's not writing such ambitious prose about how he seeks to make positive changes in the world, Graham enjoys playing various tabletop and video games when not at work. He is happily married and a doting cat-dad to three adorable domestic shorthairs.
Sorry, we couldn't find any posts. Please try a different search.