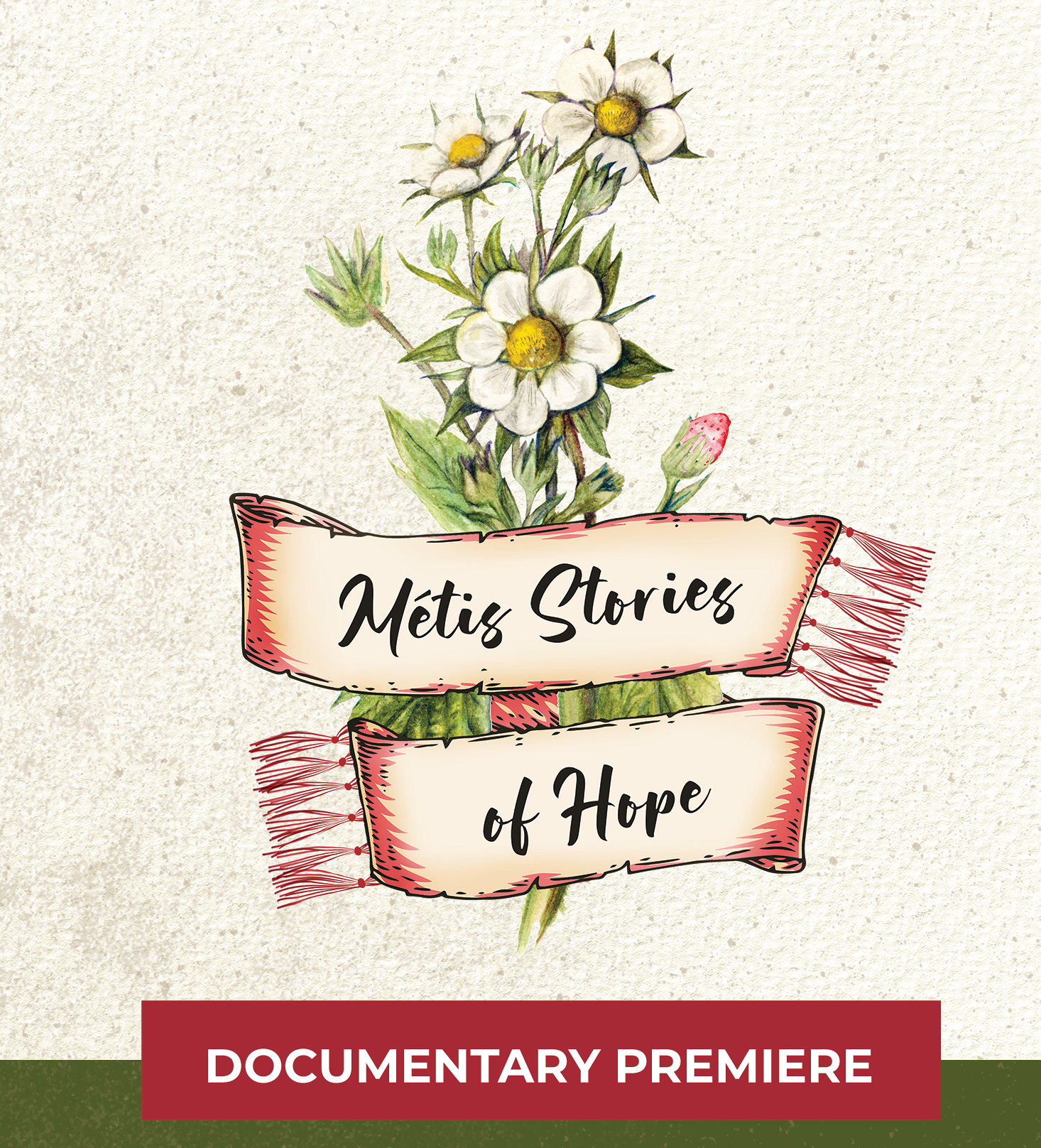 Thursday, November 17, 2022
6:30 pm – 8:30 pm
Stanley A. Milner Library(Downtown)
EPL is thrilled to partner with the Métis Nation of Alberta for the premiere of the documentary Métis Stories of Hope as a part of Métis Week 2022.
The makers of this film set out on a mission to better understand how Métis Albertans experienced the pandemic and in doing so we heard stories about Métis identity, community, and the path forward into our future. The documentary is the result of this mission and showcases the resiliency and strength Métis people are known for.
Doors open at 6:30 and the film starts at 7:00 pm.
Join us and receive a free Métis Stories of Hope Swag box, which includes a copy of the Métis Stories of Hope book. These boxes are available on a first come, first served basis. Visual Art created as part of the Métis Stories of Hope will also be available for viewing.