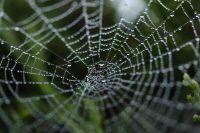 We hope you are noticing the bright new look and feel of the Westwood Web site today.  We've gone through a heavy labour and a deep learning curve in the last month, but now we have a happy bouncing web site – ready to serve!
The renovation of the web site was conceived when Google (and others) started flashing "Danger, Unsafe site" for our poor old website, which was always as safe as it had ever been. BUT, it was NOT encrypting the communications between your computer and the web site- thus leaving a vulnerability.  Despite the heroic efforts of our web gardening team, we failed in our efforts to remedy the problem, and realized we needed professional help.
Fortunately Buddhist Priest and web developer Michael Shingen Price came to our rescue.  Michael helped design the first version of our WordPress  website 5 years ago, and he was quick to point out that the site was long overdue for an upgrade, tune up and oil change – not to mention a new coat of paint.
Please spend some time visiting the site. You'll notice much better use of white space, a clean look, great views from full size screen through to tablets and smart phones. You'll also notice speed improvements and a consistent 'look and feel' in terms of colours and fonts.  Michael has also installed a powerful new editor which will help us continue to create exiting pages – without needing professional help.
Ready for a challenge?  Play the Westwood Web Scavenger hunt below and see if you can find the information on the website.
---
Beginner:
What is the topic for the sermon the week after next?
You want to know when the final Saturday Mindful Meditation Session with Trudy is happening.
A friend is surprised to learn you attend a UU congregation, you'd like to send them a link to video on Canadian UU's. Where can you find that link?
You want to see a list of the religious sources from which Unitarian Universalists draw.
You need to know if you can rent the building for a private family party.
You could really use some compassionate help from someone in the community. What is the email address of the Compassion Bank?
You want to know the title of the book to be discussed at the Next Free Thinkers Book club, or the next film to be shown at the Social Justice Movie night.
Advanced:
You've volunteered to be a Sunday Service Leader – can you find the Service Leader Handbook?
You need to read the Westwood Society bylaws to check what size of quorum we need for an annual meeting.
You find web sites fascinating and what to learn more about WordPress so you can help build websites at Westwood and other organizations.
Answers:
Beginner:
Scroll down the home page (westwoodunitarian.ca) to the calendar. Check the topic on each Sunday- in the past or future. You may have to toggle the calendar between "Upcoming Events" and "Sunday Services" using the button just above the calendar on the main page.
Go to Participate-Programs – Mindfulness Meditation and read the dates- or check the calendar again.
Go to About Westwood,- Our Denomination (CUC)
Go to About Westwood – Unitarian Universalist Principles & Sources
Go to Bookings and Rentals, Scroll down to Facility Rentals
Go to Participate – Programs – Compassionate Connections
Go to Participate-Programs – FreeThinkers  or Participate – Social Justice – Social Justice Film Night
Advanced
Go to Sunday Services – Service Leaders- Click on Service Leader Handbook
Go to Our Organization – Organizational Guide – Scroll down or search, click on Bylaws
Contact web@westwoodunitarian.ca or talk to Terry or Brenda
PS You can always use the search tool (top right of screen) if you get stuck!!