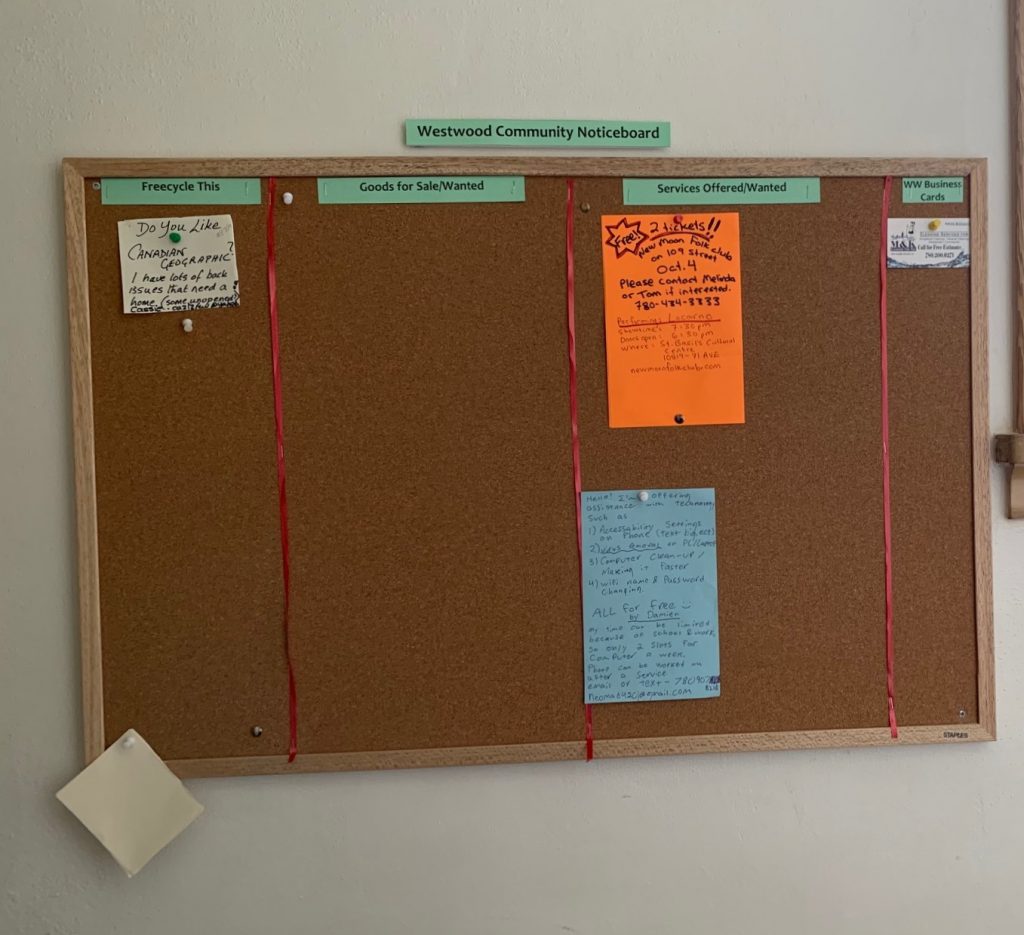 You may have noticed that a new cork board has gone up opposite the office door at Westwood. This is an initiative of the Membership Committee and aims to connect people with goods to give away (or sell) with those who would like it. This also includes services offered free of charge (or not!)
The board is divided into a Freecycle section for giveaways (or "asks") and the middle section is for buy and sell. We also included a small section on the extreme right of the board for small business cards for those who run a business and would like other Westwoodians to know about it.
We would like folks to sign and date submissions, and I will monitor it and remove outdated notices as required (usually after about a month) unless you wish your "ad" to stay up longer. Also, if you want your ad returned to you, please let me know.
Cassie Aziz-Few
Contact: membership@westwoodunitarian.ca