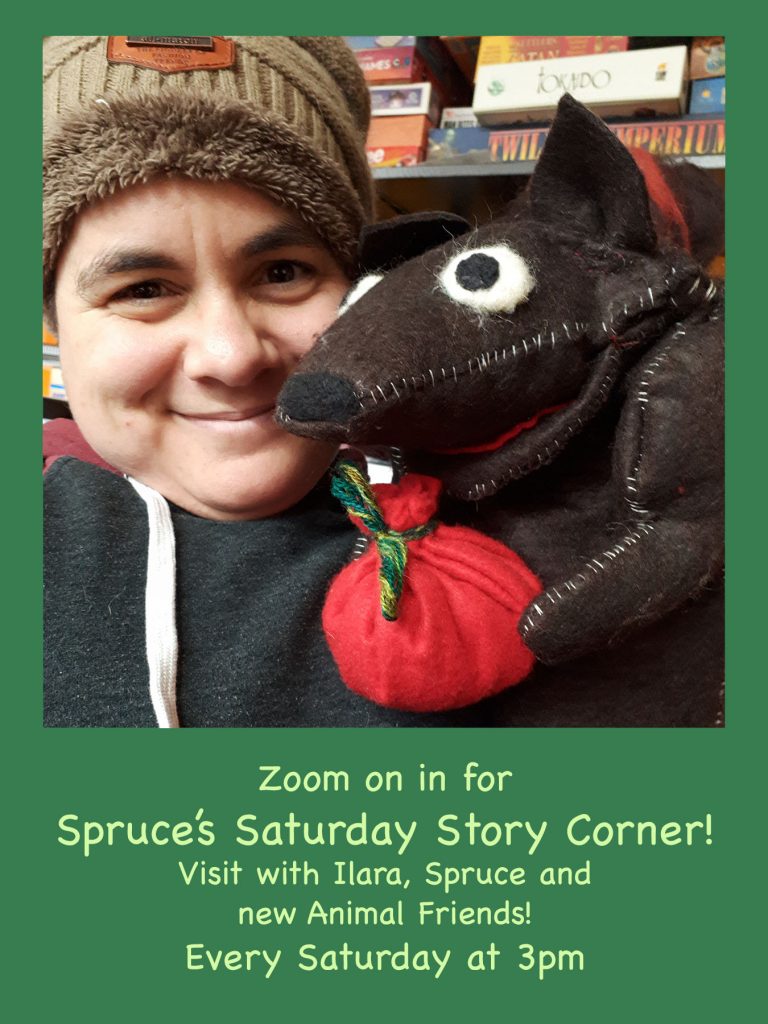 Our world has changed overnight, and we are working hard to make sure that we have programming and supports in place to meet new needs, including for children and youth.
For families with elementary aged or younger children, Director of Religious Education, Ilara Stefaniuk-Gaudet (they/them pronouns) will be hosting a weekly story session with our friend Spruce the Squirrel (e/erm pronouns) and some new animal friends joining in as the weeks progress. This space offers interactive storytelling and visiting with other children and families at 3pm every Saturday. To join in, simply click here. Feel free to come a few minutes early if you are unfamiliar with the Zoom platform, Ilara and Spruce will be present at 2:30pm each week for tech support.
For families with junior high and high school aged youth, Ilara will be hosting youth gatherings each Thursday at 7pm. We'll be alternating between weeks with conversation and spoken games, and playing Minecraft on Java. Each Thursday we will gather in this meeting room for a chalice lighting before our activities.
Please come connect with us in this difficult time.
Blessings,
Ilara Stefaniuk-Gaudet, Director of Religious Education (they/them)