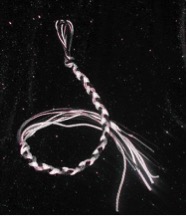 Join the Pagan Practice Gathering in welcoming the new moon.
Participants will cast a circle, welcome the new moon, and create a Magical Moon Braid.
When: Friday, February 16, 2018
Start: 7:00 pm
End: 9:30 pm
Where: Westwood Sanctuary
All adults are welcome. No prior experience with Paganism is required.
*Supplies will be provided