For Monthly Calendar View – at right side of page click the word "Agenda" to select alternate views
This calendar shows:
all Westwood Sunday services & events
regularly scheduled Westwood meetings
dates to remember, like Minister's & Administrator's office hours
building bookings, including Westwood events, non-Westwood public events and private bookings
Use the "Categories" or Tags" buttons to toggle different types of events on and off.
Use the 'Agenda" tab at right at change from daily, weekly, monthly view of the calendar.
Jan
30
Sun
… AND LEAD ME INTO DISCOMFORT
Jan 30 @ 10:30 am – 11:45 am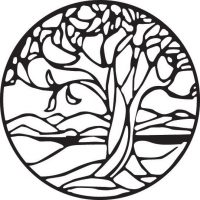 Date: January 30, 2022  ONLINE (detailed link below)     
Join Service here: https://zoom.us/j/9954538462610:30 AM MT (service at 10:30)
Topic:  … and lead me into discomfort: The responsibility to be uncomfortable

What does it mean to be responsible in our search for truth and meaning? Trudy Grienauer thinks that it includes not shirking away when we encounter uncomfortable places on the spiritual journey. And we don't have to brave rough terrain on our own. She will speak about her experience with spiritual accompaniment and working with Buddhist teachers.
There is an opportunity for 'social time' in break-out rooms following the service – a time to connect with friends old and new.
Our 2021-22 Westwood Theme is LIVING OUR UU PRINCIPLES.  January is "The 4th Principle": a free and responsible search for truth and meaning.
Speaker: Trudy Grienauer
Service Leader: Lorian Kennedy

Musicians: Carrie Day & Rebecca Patterson
Service Techs: Ilara Stefaniuk-Gaudet & Bill Lee
Join Sunday Service here:  https://zoom.us/j/99545384626
Or phone +1 587 328 1099        Meeting ID: 995 4538 4626
Not in Alberta? Find your local number: https://zoom.us/u/aejpP0uzSP