For Monthly Calendar View – at right side of page click the word "Agenda" to select alternate views
This calendar shows:
all Westwood Sunday services & events
regularly scheduled Westwood meetings
dates to remember, like Minister's & Administrator's office hours
building bookings, including Westwood events, non-Westwood public events and private bookings
Use the "Categories" or Tags" buttons to toggle different types of events on and off.
Use the 'Agenda" tab at right at change from daily, weekly, monthly view of the calendar.
Dec
8
Sun
The Cost of Conviction
Dec 8 @ 10:30 am – 11:45 am
Date: Dec. 8, 2019
Topic: The Cost of Conviction
Description: We all hold beliefs and opinions – some that reach the level of conviction. When we align our actions and our beliefs, the result isn't always comfortable, or even safe. This Sunday we reflect on 'the spirit of conviction', and how it might sustain us through troubling times.
Speaker: Reverend Anne Barker
Service Leader: Leroy Russell
Musician: Steve Bell
** Children begin upstairs **
** 3rd Solstice Advent Sunday: Joy **
** 2nd Sunday potluck follows this service **
** Amnesty International "Write for Rights" Write-a-thon follows this service **
2nd Sunday Potluck
Dec 8 @ 12:00 pm – 1:00 pm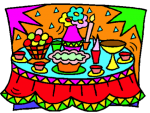 Join us after Sunday service on the 2nd Sunday of each month for an all ages potluck lunch. Bring food to share and your own plate/cutlery. Come even if you didn't bring anything – we always have plenty!
2nd Sunday Potlucks are monthly from September to June.
No meeting … no agenda … just lunch together.
Dec
10
Tue
Administrator's Office Hours
Dec 10 @ 9:00 am – 11:00 am
Harmonia Rehearsal
Dec 10 @ 7:15 pm – 9:00 pm
Come Sing With Us!
Harmonia performs monthly in Sunday services during the regular church year, September to May. During that time they meet in the sanctuary on Tuesday evenings, 7:15 to 9 pm, to sing songs together in preparation for performances – but choir evenings are also a delightful event in themselves!
Newcomers – youth and adults – are welcome. No audition, and we always have a lot of fun!
The choir's numbers swell for the the annual Winter Solstice Service, December 21 at City Hall, so if you can only make a short-term commitment, November is a good time to come to choir.
Rebecca, Westwood's Choir Director, would be happy to hear from you if you have any questions.
Contact her by email at choir@westwoodunitarian.ca