For Monthly Calendar View – at right side of page click the word "Agenda" to select alternate views
This calendar shows:
all Westwood Sunday services & events
regularly scheduled Westwood meetings
dates to remember, like Minister's & Administrator's office hours
building bookings, including Westwood events, non-Westwood public events and private bookings
Use the "Categories" or Tags" buttons to toggle different types of events on and off.
Use the 'Agenda" tab at right at change from daily, weekly, monthly view of the calendar.
Aug
16
Sun
Summer Serendipity Service: WONDER
Aug 16 @ 10:30 am – 11:45 am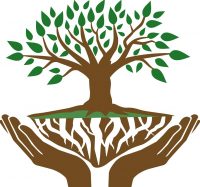 Date: August 16, 2020   ONLINE ONLY 
Login information:
Meeting ID: 973 2408 8706       Password: 437058
Join by Phone:  +1 587 328 1099 Canada      
Find your local number: https://zoom.us/u/aecPBC4KWK
Serendipity Services are interactive, conversational gatherings, where participants hear ideas and readings – and share their reflections if they wish to. You are always welcome to simply listen.
Westwood's 2019-2020 theme was Drawing on our Sources. This summer, we will explore one key word each Sunday – a word drawn from one of the Six Unitarian Universalist Sources, but alive in many.
Where do you turn for strength, wisdom, comfort, or to be challenged? What inspires you to action or cautions you to re-think your choices? What helps you discern your direction in life? Sustains you in a crisis? Join us for an informal Sunday morning that invites you into reflection and into community.
Service Leader: Dawn
Tech Support: Lucas and Rowan
Whole Church – reserved for congregational use
Aug 16 @ 10:30 am – 4:00 pm
Aug
17
Mon
Sanctuary – Private Rental
Aug 17 @ 5:00 pm – 6:30 pm
Aug
18
Tue
Administrator's Office Hours
Aug 18 @ 9:00 am – 11:00 am
Harmonia Rehearsal
Aug 18 @ 7:15 pm – 9:00 pm
Come Sing With Us!
Harmonia performs monthly in Sunday services during the regular church year, September to May. During that time they meet in the sanctuary on Tuesday evenings, 7:15 to 9 pm, to sing songs together in preparation for performances – but choir evenings are also a delightful event in themselves!
Newcomers – youth and adults – are welcome. No audition, and we always have a lot of fun!
Rebecca, Westwood's Choir Director, would be happy to hear from you if you have any questions.
Contact her by email at choir@westwoodunitarian.ca
Basement – Private Rental
Aug 18 @ 7:30 pm – 9:30 pm