For Monthly Calendar View – at right side of page click the word "Agenda" to select alternate views
This calendar shows:
all Westwood Sunday services & events
regularly scheduled Westwood meetings
dates to remember, like Minister's & Administrator's office hours
building bookings, including Westwood events, non-Westwood public events and private bookings
Use the "Categories" or Tags" buttons to toggle different types of events on and off.
Use the 'Agenda" tab at right at change from daily, weekly, monthly view of the calendar.
Nov
8
Sun
HUNGRY FOR PEACE & JUSTICE
Nov 8 @ 10:30 am – 11:45 am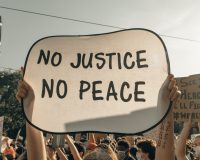 Date: November 8, 2020  ONLINE (detailed link below)                                                                                                      Join Service here:  https://zoom.us/j/99545384626
10:30 AM MDT (service at 10:30 / doors open at 10)
Topic: HUNGRY FOR PEACE & JUSTICE
Remembrance Day, in the shadow of the US election, can be a complicated time. Join us for a conversation about 'learning from the past and creating an intentional future'.  A special element in this service will be your opportunity to hear from Canada's first ever UU Armed Forces Chaplain-in-training: Nicole McKay.
There is an opportunity for 'social time' in break-out rooms following the service – a time to connect with friends old and new. 
Our 2020-2021 Westwood Theme is FORWARD MOTION.  November is "HUNGER".
Service Leader: Dean Wood
Musician: Jennifer McMillan & Rebecca Patterson
Service Techs: Ilara Stefaniuk-Gaudet & Bill Lee
Join Sunday Service here:  https://zoom.us/j/99545384626
Or phone +1 587 328 1099        Meeting ID: 995 4538 4626
Not in Alberta? Find your local number: https://zoom.us/u/aejpP0uzSP
Nov
10
Tue
Administrator's Office Hours
Nov 10 @ 9:00 am – 11:00 am
UCE Tuesday Nights Social
Nov 10 @ 7:00 pm – 8:00 pm
UCE Tuesday Nights Social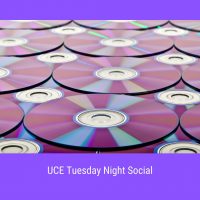 You are invited to join the Unitarian Church of Edmonton – our neighbours across the river – for a Tuesday evening social.
https://zoom.us/j/95656434070
or phone in without a video dial 1 587 328 1099        Meeting ID 956 5643 4070With Pauline Atwood hosting, each person brings their music choice and we talk about why we chose the song, what was happening in our lives, what was happening in the larger society, the artist, the context…
Nov
11
Wed
Minister's Coffee Chat
Nov 11 @ 10:00 am – 11:00 am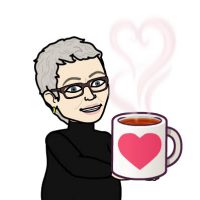 Minister's Coffee Chat: Wednesdays from 10-11am MT      online only
Reverend Anne's Coffee Chat …
10-11 Wednesday mornings
Bring your beverage of choice & join the conversation
https://uuma.zoom.us/j/91772253052?pwd=ZkxKSjRrejlBK095TG4vMjhQK3c0Zz09
Meeting ID: 917 7225 3052
Passcode: 058552
Westwood Board Meeting
Nov 11 @ 7:00 pm – 9:00 pm
Date: 2nd Wednesday of the Month 7-9pm
Topic: Westwood Board Meeting
Login Info:
https://uuma.zoom.us/j/94192029346
+1 587 328 1099 Canada     Meeting ID: 941 9202 9346