For Monthly Calendar View – at right side of page click the word "Agenda" to select alternate views
This calendar shows:
all Westwood Sunday services & events
regularly scheduled Westwood meetings
dates to remember, like Minister's & Administrator's office hours
building bookings, including Westwood events, non-Westwood public events and private bookings
Use the "Categories" or Tags" buttons to toggle different types of events on and off.
Use the 'Agenda" tab at right at change from daily, weekly, monthly view of the calendar.
May
2
Sun
REACHING FOR SPRING
May 2 @ 10:30 am – 12:00 pm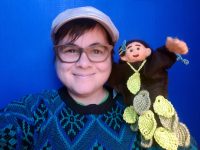 Date: May 2, 2021  ONLINE (detailed link below)                                                                                                       
Join Service here: https://zoom.us/j/99545384626
10:30 AM MT (service at 10:30 / doors open at 10)
Topic: Reaching for Spring
Where does reaching happen in our natural world, and how can we learn from it? Join us for this engaging Sunday Service for All Ages as we explore this question through stories with our puppet friends, music, and a fabulous Activity for All Ages!
If you would like to join us as we make bird feeders, please bring the following materials with you Sunday morning!
A milk or juice carton of any size
String
Scissors
Birdseed
Markers to decorate!
Our 2020-2021 Westwood Theme is FORWARD MOTION.  May is "REACH".
Speaker: Ilara Stefaniuk-Gaudet
Service Leader: Lisa Stein
Musicians: Sheila Killoran & Rebecca Patterson
Service Techs: Ilara Stefaniuk-Gaudet & Bill Lee
Join Sunday Service here:  https://zoom.us/j/99545384626
Or phone +1 587 328 1099        Meeting ID: 995 4538 4626
Not in Alberta? Find your local number: https://zoom.us/u/aejpP0uzSP