For Monthly Calendar View – at right side of page click the word "Agenda" to select alternate views
This calendar shows:
all Westwood Sunday services & events
regularly scheduled Westwood meetings
dates to remember, like Minister's & Administrator's office hours
building bookings, including Westwood events, non-Westwood public events and private bookings
Use the "Categories" or Tags" buttons to toggle different types of events on and off.
Use the 'Agenda" tab at right at change from daily, weekly, monthly view of the calendar.
Feb
21
Sun
Let's Sing! You are Invited
Feb 21 @ 4:00 pm – 5:30 pm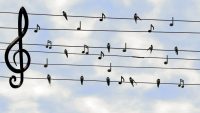 This is an open invitation to all members of Harmonia and Chorealis to join together in a singalong on Sunday afternoon,  February 21st from 4-5:30 pm.
We will be led by Cathy Baker and Dick Johnson from Victoria, the conductors of The Gettin' Higher Choir and also the Capital UU Congregation of Victoria.  They are excellent song leaders and several of us have participated in their Wednesday night singalongs.
They will mainly feature a wide variety of quick-teach songs, chants, rounds—some familiar, some brand-new—some from colleagues in the Ubuntu Choirs Network, some from Gettin' Higher Choir guest artists.
This free event is designed especially for our choirs and we welcome any other members/friends of the congregations who would like to join us.