For Monthly Calendar View – at right side of page click the word "Agenda" to select alternate views
This calendar shows:
all Westwood Sunday services & events
regularly scheduled Westwood meetings
dates to remember, like Minister's & Administrator's office hours
building bookings, including Westwood events, non-Westwood public events and private bookings
Use the "Categories" or Tags" buttons to toggle different types of events on and off.
Use the 'Agenda" tab at right at change from daily, weekly, monthly view of the calendar.
Apr
5
Sun
……………………………………………………the Westwood building is closed to all gatherings, activities and rentals until further notice ………………………………………………….
Ritual for This Time
Apr 5 @ 10:30 am – 11:45 am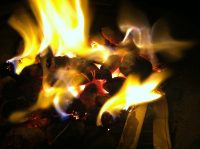 Date: Apr. 5, 2020 ONLINE ONLY
10:30 AM MDT (service at 10:30 / doors open at 10)
Join Zoom Meeting     Meeting ID: 840 706 165
Or phone +1 587 328 1099        
Not in Alberta? Find a local phone number. 
Topic: Ritual for This Time
Description: Let's talk about ritual. What is the role of community or personal ritual – when we are in a time of physical separation?
This month we are featuring our 5th Unitarian Universalist Source: Humanist teachings which counsel us to heed the guidance of reason and the results of science, and warn us against idolatries of the mind and spirit. 
Speaker: Reverend Anne Barker
Service Leader: Brenda Jackson
Musician: Sheila Killoran
Whole Church – reserved for congregational use
Apr 5 @ 10:30 am – 4:00 pm
Apr
7
Tue
Administrator's Office Hours
Apr 7 @ 9:00 am – 11:00 am
UCE Coffee Nights
Apr 7 @ 7:00 pm – 8:00 pm
"UCE Coffee Hour" – All Are Welcome
Tuesdays (7-8pm)
Join Zoom Meeting
Or phone +1-587-328-1099
Meeting ID: 118 017 807
Harmonia Rehearsal
Apr 7 @ 7:15 pm – 9:00 pm
Come Sing With Us!
Harmonia performs monthly in Sunday services during the regular church year, September to May. During that time they meet in the sanctuary on Tuesday evenings, 7:15 to 9 pm, to sing songs together in preparation for performances – but choir evenings are also a delightful event in themselves!
Newcomers – youth and adults – are welcome. No audition, and we always have a lot of fun!
Rebecca, Westwood's Choir Director, would be happy to hear from you if you have any questions.
Contact her by email at choir@westwoodunitarian.ca