For Monthly Calendar View – at right side of page click the word "Agenda" to select alternate views
This calendar shows:
all Westwood Sunday services & events
regularly scheduled Westwood meetings
dates to remember, like Minister's & Administrator's office hours
building bookings, including Westwood events, non-Westwood public events and private bookings
Use the "Categories" or Tags" buttons to toggle different types of events on and off.
Use the 'Agenda" tab at right at change from daily, weekly, monthly view of the calendar.
Aug
4
Tue
Administrator's Office Hours
Aug 4 @ 9:00 am – 11:00 am
Harmonia Rehearsal
Aug 4 @ 7:15 pm – 9:00 pm
Come Sing With Us!
Harmonia performs monthly in Sunday services during the regular church year, September to May. During that time they meet in the sanctuary on Tuesday evenings, 7:15 to 9 pm, to sing songs together in preparation for performances – but choir evenings are also a delightful event in themselves!
Newcomers – youth and adults – are welcome. No audition, and we always have a lot of fun!
Rebecca, Westwood's Choir Director, would be happy to hear from you if you have any questions.
Contact her by email at choir@westwoodunitarian.ca
Basement – Private Rental
Aug 4 @ 7:30 pm – 9:30 pm
Aug
5
Wed
Minister's Office Hours
Aug 5 @ 9:00 am – 12:00 pm
Wednesday Evening Conversation Nights
Aug 5 @ 7:00 pm – 8:00 pm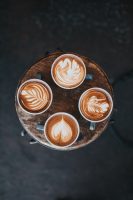 7pm Wednesday Evenings, summer 2020
Wednesday Evening Coffee Nights  ONLINE
Join Pauline Atwood for a conversation on a different topic each Wednesday.
Bring your challenges and triumphs, your experience and pictures.
Upcoming topics will include: Gardening, Staycations, Andrew Como, The book I'm reading, A funny thing happened on the way to…… Watch your email and Facebook for updates.
Meeting ID: 964 6899 5054