For Monthly Calendar View – at right side of page click the word "Agenda" to select alternate views
This calendar shows:
all Westwood Sunday services & events
regularly scheduled Westwood meetings
dates to remember, like Minister's & Administrator's office hours
building bookings, including Westwood events, non-Westwood public events and private bookings
Use the "Categories" or Tags" buttons to toggle different types of events on and off.
Use the 'Agenda" tab at right at change from daily, weekly, monthly view of the calendar.
12
Wed
All-day
10:00 am
Minister's Coffee Chat
Minister's Coffee Chat
May 12 @ 10:00 am – 11:00 am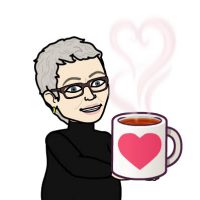 Minister's Coffee Chat: Wednesdays from 10-11am MT      online only There is no Coffee Chat this morning – Rev Anne has been called away. See you next week!
7:00 pm
Westwood Board Meeting
Westwood Board Meeting
May 12 @ 7:00 pm – 9:00 pm
Date: 2nd Wednesday of the Month 7-9pm Topic: Westwood Board Meeting https://zoom.us/j/99945841916 Meeting ID: 999 4584 1916