For Monthly Calendar View – at right side of page click the word "Agenda" to select alternate views
This calendar shows:
all Westwood Sunday services & events
regularly scheduled Westwood meetings
dates to remember, like Minister's & Administrator's office hours
building bookings, including Westwood events, non-Westwood public events and private bookings
Use the "Categories" or Tags" buttons to toggle different types of events on and off.
Use the 'Agenda" tab at right at change from daily, weekly, monthly view of the calendar.
15
Fri
All-day
◤
◢
12:00 am
Conversations on Truth & Reconciliation
Conversations on Truth & Reconciliation
Jan 15 @ 12:00 am – Jan 16 @ 12:00 am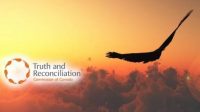 Co-hosts Sara McEwan and Miranda Jimmy invite to a vitally important discussion of Truth  and Reconciliation taking place on three consecutive Tuesday evenings. January 12, 19 & 26. Watch this space for Zoom meeting details to follow.
12:00 pm
Admin Office Hours
Admin Office Hours
Jan 15 @ 12:00 pm – 2:00 pm
Administrator will be in checking phone messages and emails at this time.  Due to the current COVID-19 situation, please do not come to the building unless you have made prior arrangements.
2:00 pm
Video Team Meeting
Video Team Meeting
Jan 15 @ 2:00 pm – 3:30 pm
Planning and strategy meeting for placement and production of video clips for Westwood website and social media. Join Zoom Meeting https://zoom.us/j/99307930727 Meeting ID: 993 0793 0727