For Monthly Calendar View – at right side of page click the word "Agenda" to select alternate views
This calendar shows:
all Westwood Sunday services & events
regularly scheduled Westwood meetings
dates to remember, like Minister's & Administrator's office hours
building bookings, including Westwood events, non-Westwood public events and private bookings
Use the "Categories" or Tags" buttons to toggle different types of events on and off.
Use the 'Agenda" tab at right at change from daily, weekly, monthly view of the calendar.
3
Sun
All-day
……………………………………………………the Westwood building is closed to all gatherings, activities and rentals until further notice ………………………………………………….
10:30 am
Beltane with the Fairies
Beltane with the Fairies
May 3 @ 10:30 am – 11:45 am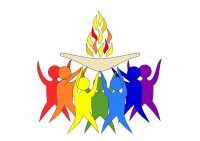 Date: May 3, 2020 ONLINE ONLY 10:30 AM MDT (service at 10:30 / doors open at 10) Join Zoom Meeting https://uuma.zoom.us/j/840706165 Meeting ID: 840 706 165 Or phone +1 587 328 1099         Not in Alberta? Find a local phone number: https://uuma.zoom.us/u/adF5TVlO5o Topic: Beltane with the Fairies Description: Come and celebrate Beltane with us and the ...
Sunday Service
May 3 @ 10:30 am – 11:45 am
Date: May 3, 2020 Topic: Sunday Service Description: coming soon… This month we are focusing on our 6th Unitarian Universalist Source: Spiritual teachings of Earth-centered traditions which celebrate the sacred circle of life and instruct us to live in harmony with the rhythms of nature. Speaker: coming soon… Service Leader: coming soon…