For Monthly Calendar View – at right side of page click the word "Agenda" to select alternate views
This calendar shows:
all Westwood Sunday services & events
regularly scheduled Westwood meetings
dates to remember, like Minister's & Administrator's office hours
building bookings, including Westwood events, non-Westwood public events and private bookings
Use the "Categories" or Tags" buttons to toggle different types of events on and off.
Use the 'Agenda" tab at right at change from daily, weekly, monthly view of the calendar.
2
Sun
All-day
Bah! Humbug 2.0
Jan 2 @ 10:30 am – 11:45 am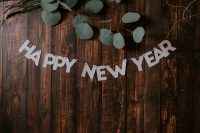 Date: January 2, 2022  ONLINE (detailed link below)      Join Service here: https://zoom.us/j/9954538462610:30 AM MT (service at 10:30) Topic: Bah! Humbug 2.0 Join Avery & Heather this morning – our first Sunday Service of 2022 – for a ritual beginning to the New Year. Bah! Humbug 2.0: For 20+ years, Westwoodians have participated in ...
Soulful Sundown
Jan 2 @ 7:00 pm – 8:00 pm
Soulful Sundown: Come Rest with Us Every New and Full Moon in 2022 All Ages Welcome January Theme: Life in the Liminal Westwood Young Adults would like to invite you to periods of rest. These evening services will be an offering of gratitude for all the work everyone provides to keep our community thriving. ...