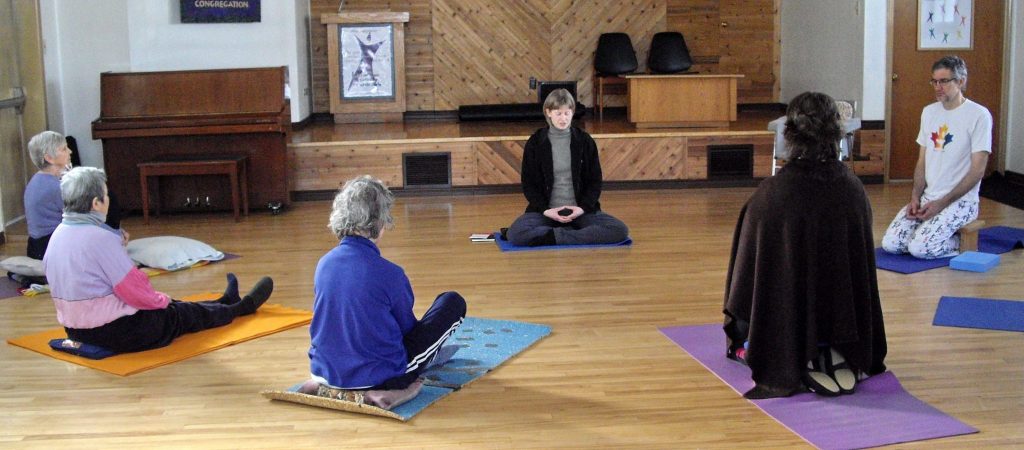 Once a month on Saturday morning, we invite community members and Westwoodians to gather and practice mindfulness.
Give yourself time to recharge and spend quiet time with others:
We practice meditation on the breath and walking meditation in short alternating periods with instruction.
Please bring a mat or blanket and a few cushions, as well as socks for walking. You can also use a chair for sitting meditation.
Whether you are a complete beginner or have meditated before, you are welcome.
No cost; $2 donation for the building is welcome.
Facilitated by Trudy Grienauer
As for all Westwood events, please remember to avoid scented body products when attending.
NEW Time: 10:20 – 11:30 am
Please arrive at 10:20 am for set up and gathering
Sitting will start promptly at 10:30 am
Format will be: 25 minutes sitting, 15 minutes walking, 20 minutes sitting
We will close at 11:30.
2018/ 2019 Dates:

November 24 * December 22 * January 26 * February 23 * March 23 * April 27



Check the calendar to confirm dates.
Please read a lovely poem inspired by our sitting together.
Other opportunities for meditation in Edmonton are:
Happy Hearts Sangha (in the tradition of Thich Nhat Hanh)
May you be well!