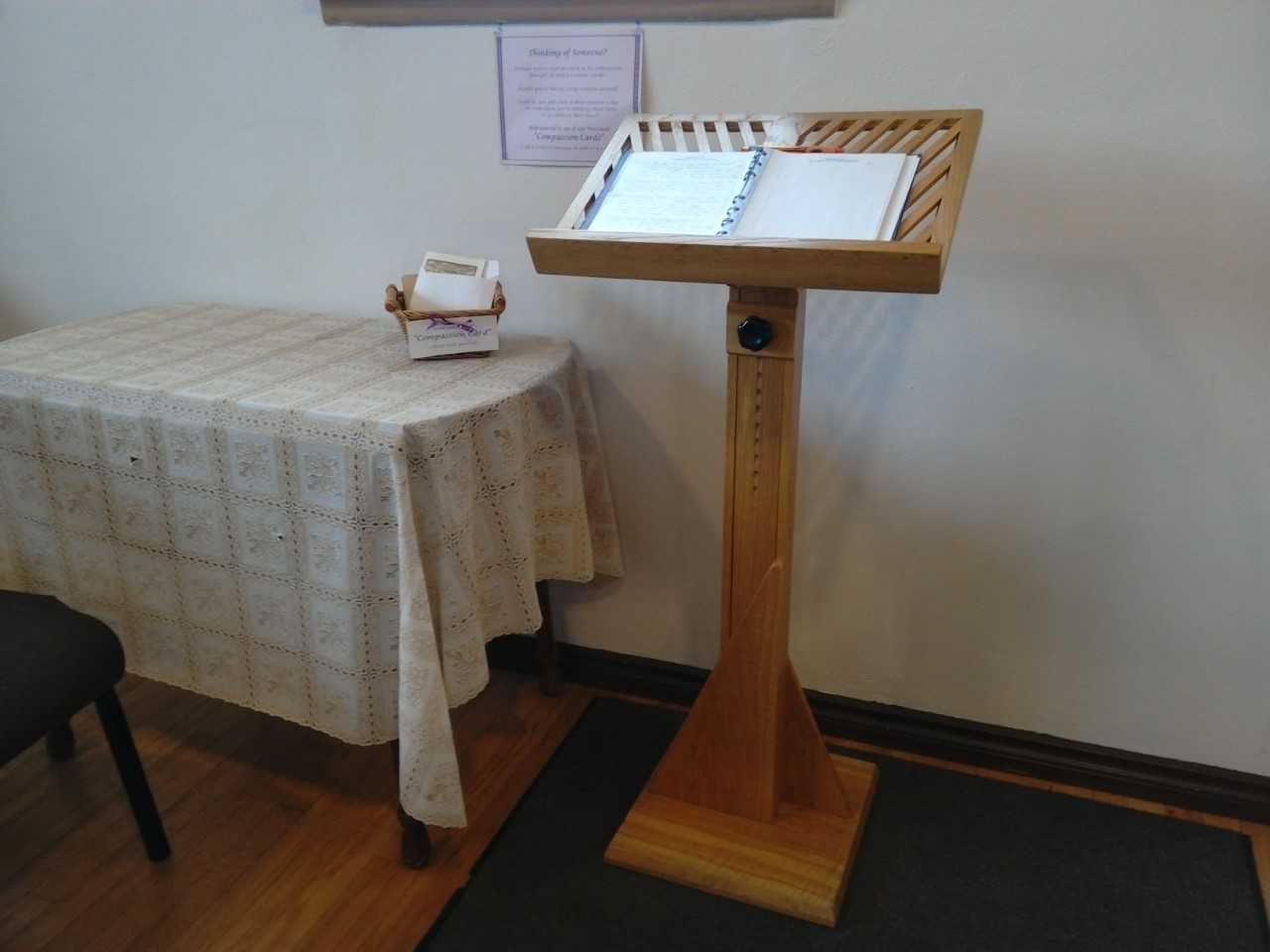 Westwood's compassion log is housed in the sanctuary & is one way for members, friends & staff to keep in touch beyond Sunday candles of concern & celebration. The purple notebook rests on a stand at the rear of the church.
The log is provided to address gaps in congregational connections. Members & friends expressed concern for the wellbeing of folks missing from Sunday services & other Westwood events.  And for not knowing when & if there is a need for congregational compassionate responses.
It serves those who prefer to write an entry, rather than light a candle, and is one way for Westwoodians to share information & updates on behalf of those unable to attend.
The log informs members & friends encouraging them to follow up with individual gestures & actions of compassion.
Westwoodians are welcome to make an entry at any time. Kindly date & sign your passage.
If you are writing on behalf of another member or friend, please be sure you have consent for a message on their behalf.
Queries about the log? Contact Westwood's Compassionate Connections co-ordinator. compassion@westwoodunitarian.ca