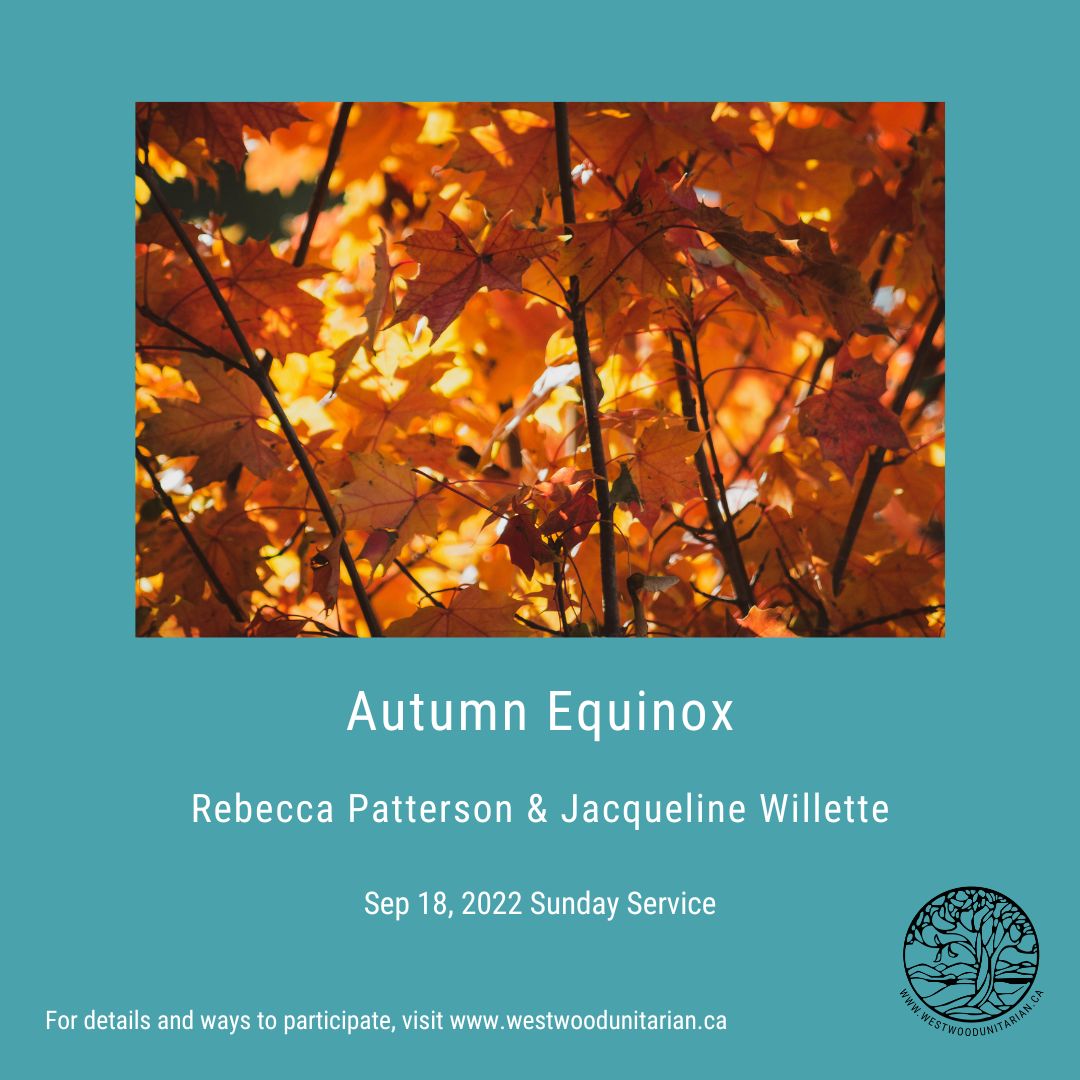 Recording "Autumn Equinox," Rebecca Patterson & Jacqueline Willette", Sep 18, 2022
September 18, 2022 at 10:30 AM MT

Topic: Autumn Equinox

Earth-centered traditions attach great meaning to the time of year when the darkness and light are balanced. You will be invited to reflect on how to find equilibrium in your life, and to think about how the Westwood community can support you on your journey.
Speaker: Rebecca Patterson
Service Leaders: Jacqueline Willette
Musician: Jennifer McMillan

Service Tech: Elaine & Hannah Jeong & Bill Lee
We hope you enjoy this recording of our interactive Zoom service. 
Please feel free to share this recording link with your friends and on social media.

We hope to see you live and online, every Sunday, 10:30 AM MT. (Zoom "doors" open at 10 AM.) 
Westwood Unitarian Facebook Page 
Westwood Unitarian YouTube Channel