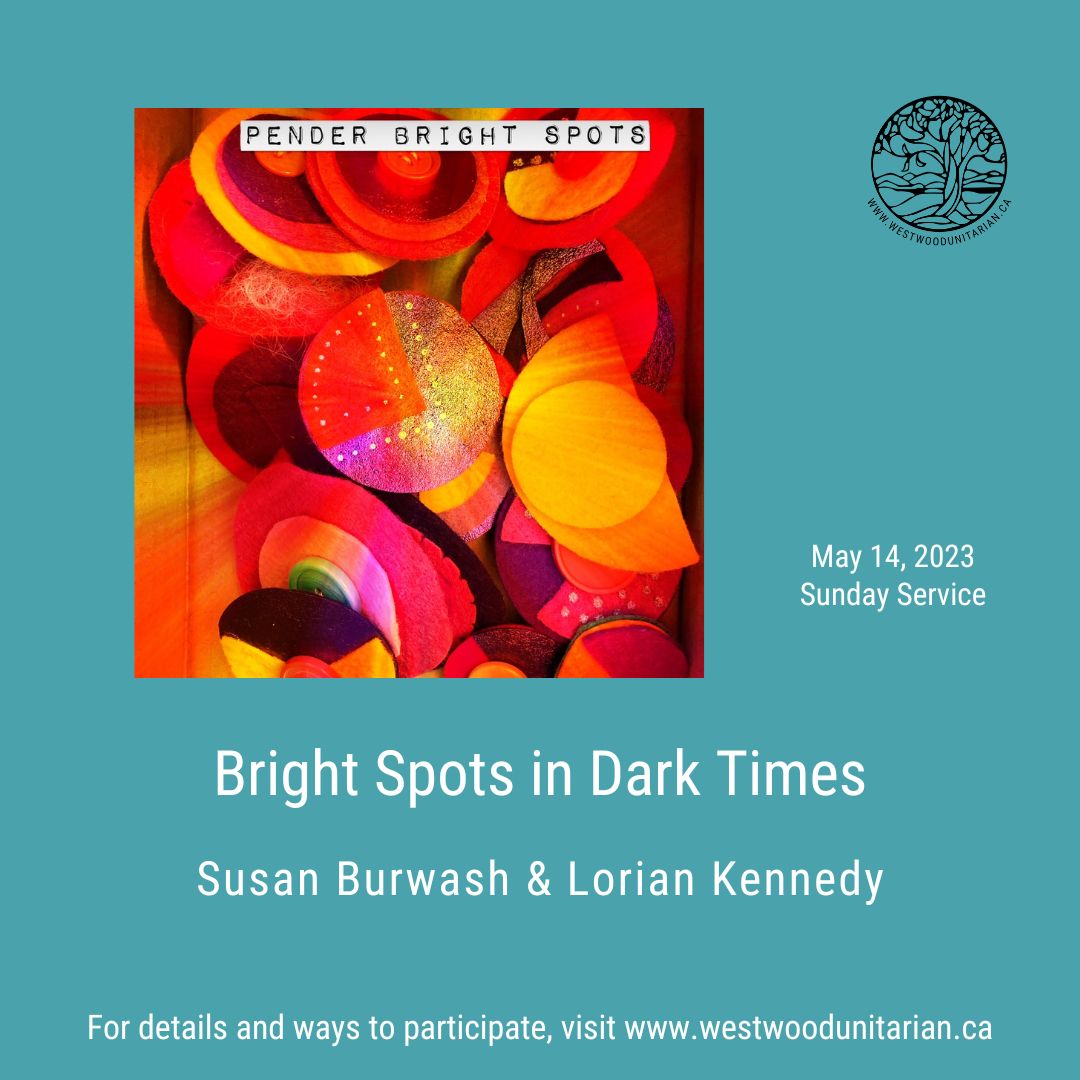 Recording "Bright Spots in Dark Times: Lessons Learned," Susan Burwash & Lorian Kennedy, May 14, 2023
May 14, 2023 at 10:30 AM MT

Topic: Bright Spots in Dark Times: Lessons Learned

In this talk, Susan will discuss lessons learned in the process of doing a community health project focusing on improving health and happiness through expressing gratitude. The Pender Bright Spots project (or PBS for short) was an attempt started after the first 18 months of COVID isolation to connect as makers, and to say thank you to those who have been bright spots in the life of the community. This evidence-based project creates brightly coloured pins/brooches that can be shared with people's "bright spots". Those attending will have the chance to choose a bright spot to give to someone. This is the first of two sessions — on July 16 during a Serendipity Service there will be a hands-on session to make bright spots.
To skip to the start of the presentation, click this link.
Guest Speaker: Susan Burwash

Service Leader: Lorian Kennedy

Music: Jacqueline Willette

Technicians: Hannah, Carl Ulrich, Bill Lee
We hope you enjoy this recording of our in-person and Zoom service. 
Please feel free to share this recording link with your friends and on social media.

We hope to see you live and online, every Sunday, 10:30 AM MT. (Zoom "doors" open at 10 AM.) 
Westwood Unitarian Facebook Page 
Westwood Unitarian YouTube Channel