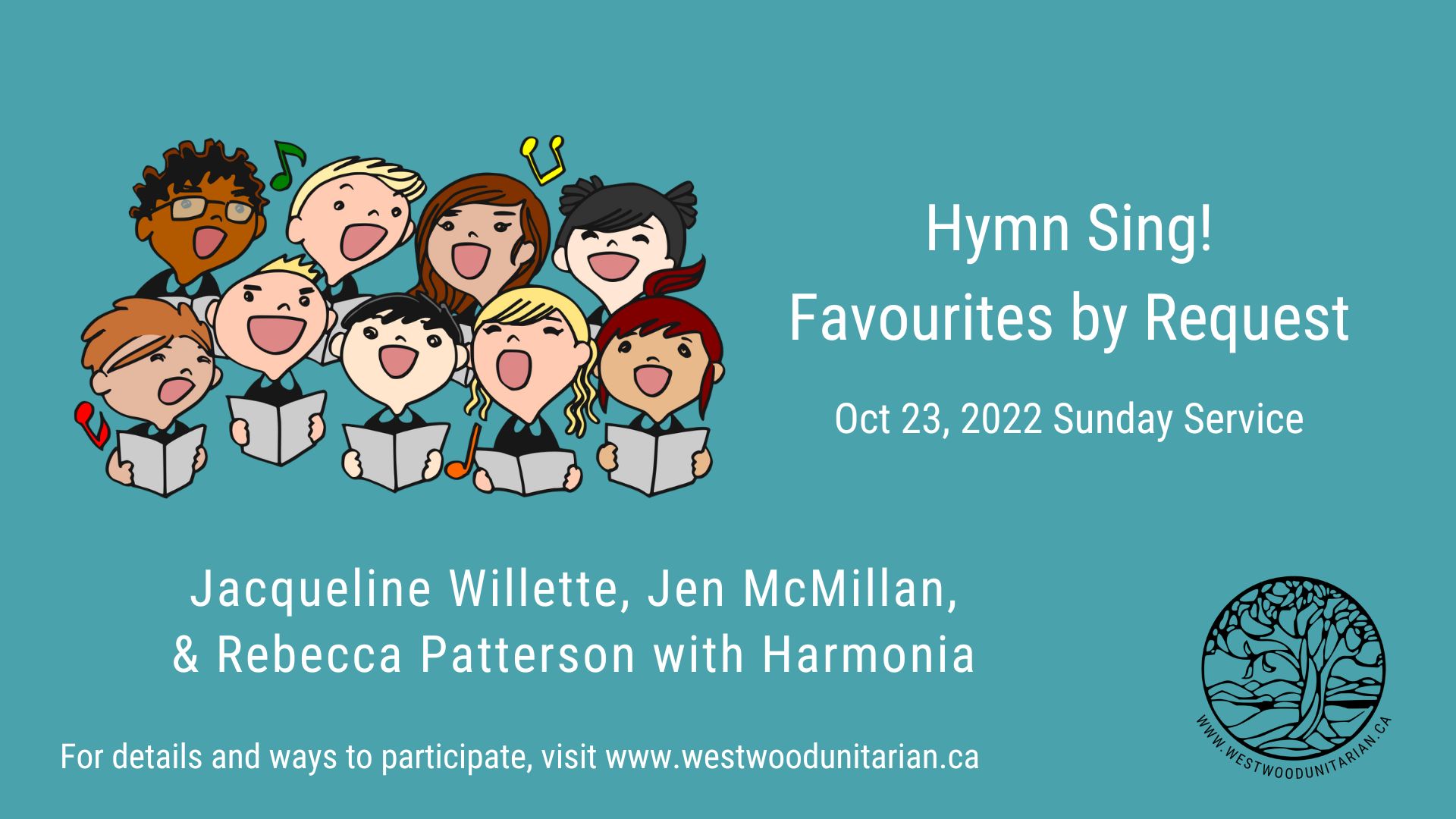 Recording "Hymn Sing! Favourites by Request," Jacqueline Willette, Jennifer McMillan & Rebecca Patterson with Harmonia, Oct 23, 2022
October 16, 2022 at 10:30 AM MT

Topic: Hymn Sing! Favourites by Request

Jennifer McMillan will take hymn requests from the live and Zoom audiences and Harmonia will contribute songs about the joy of singing.
Service Leader: Jacqueline Willette

Musician: Jennifer McMillan, Rebecca Patterson with Harmonia

Service Techs: Lorian Kennedy & Bill Lee
We hope you enjoy this recording of our in-person and Zoom service. 
Please feel free to share this recording link with your friends and on social media.

We hope to see you live and online, every Sunday, 10:30 AM MT. (Zoom "doors" open at 10 AM.) 
Westwood Unitarian Facebook Page 
Westwood Unitarian YouTube Channel