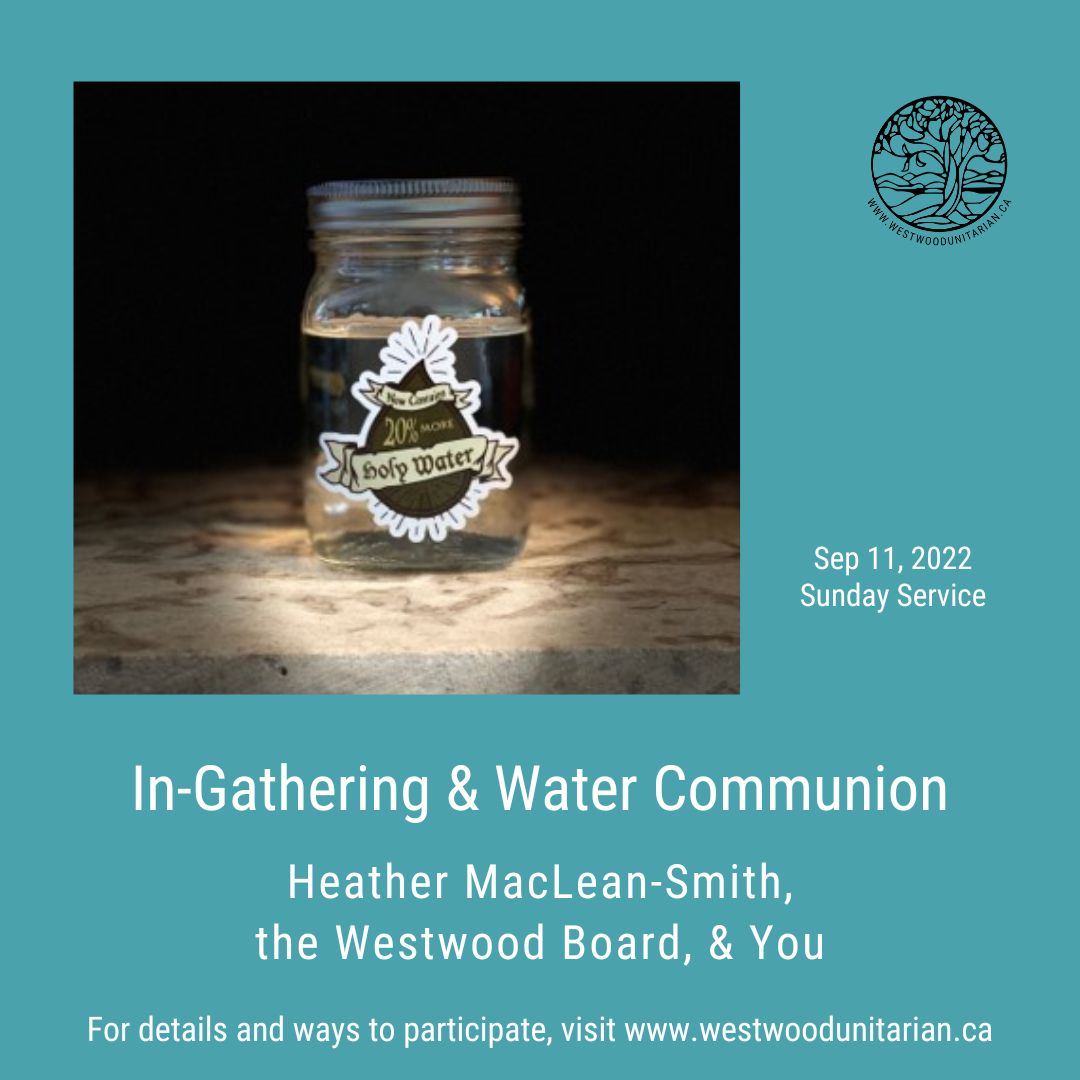 Recording "In-Gathering & Water Communion," Heather MacLean-Smith, the Westwood Board, & You", Sep 11, 2022
September 11, 2022 at 10:30 AM MT

Topic: In-Gathering & Water Communion

After the summer break, this is Westwoodians' opportunity to gather once again and reflect on the water that has fed us, physically and spiritually, this summer, with our annual water communion. This service will also include the installation of our new Lay Chaplain, Heather MacLean-Smith who will then preside over the installation of the new board.
It is our first multi-platform service, with congregants in person in the church, and online on Zoom!
Service Leaders & Speakers: Heather MacLean-Smith, the Westwood Board, & You

Musician: Sheila Killoran
Service Tech: Elaine & Hannah Jeong & Bill Lee
We hope you enjoy this recording of our interactive Zoom service. 
Please feel free to share this recording link with your friends and on social media.

We hope to see you live and online, every Sunday, 10:30 AM MT. (Zoom "doors" open at 10 AM.) 
Westwood Unitarian Facebook Page 
Westwood Unitarian YouTube Channel