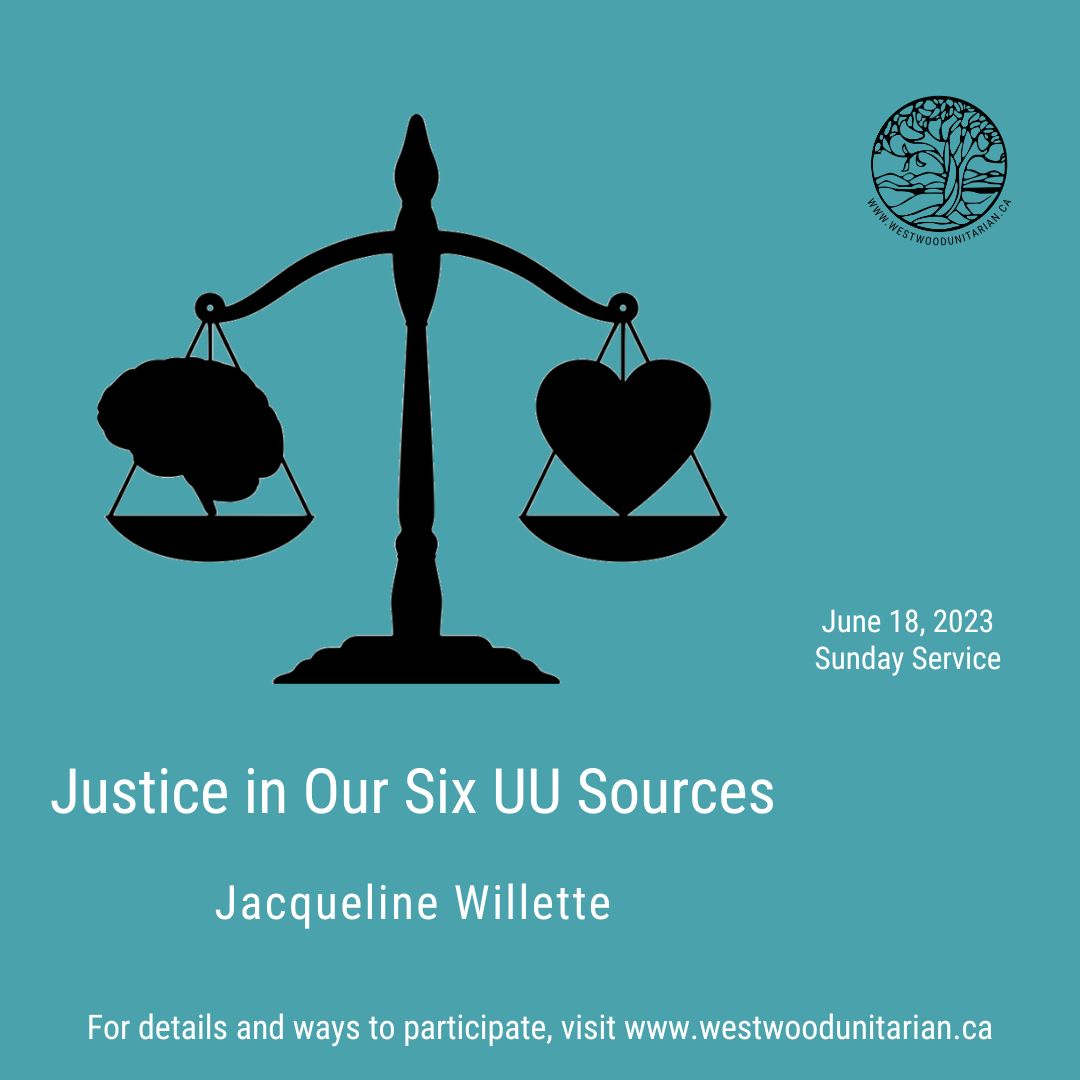 Recording "Justice in Our Six UU Sources," Jacqueline Willette, June 18, 2023
June 18, 2023 at 10:30 AM MT

Topic: Justice in Our Six UU Sources
A personal exploration on how Justice is part of our six Unitarian Universalist Sources.
Speaker, Service Leader: Jacqueline Willette
Musician: Jacqueline Willette, Carrie Day, & Sheila Killoran
Technicians: Hannah, Lorian Kennedy, Bill Lee
We hope you enjoy this recording of our in-person and Zoom service. 
Please feel free to share this recording link with your friends and on social media.

We hope to see you live and online, every Sunday, 10:30 AM MT. (Zoom "doors" open at 10 AM.) 
Westwood Unitarian Facebook Page 
Westwood Unitarian YouTube Channel