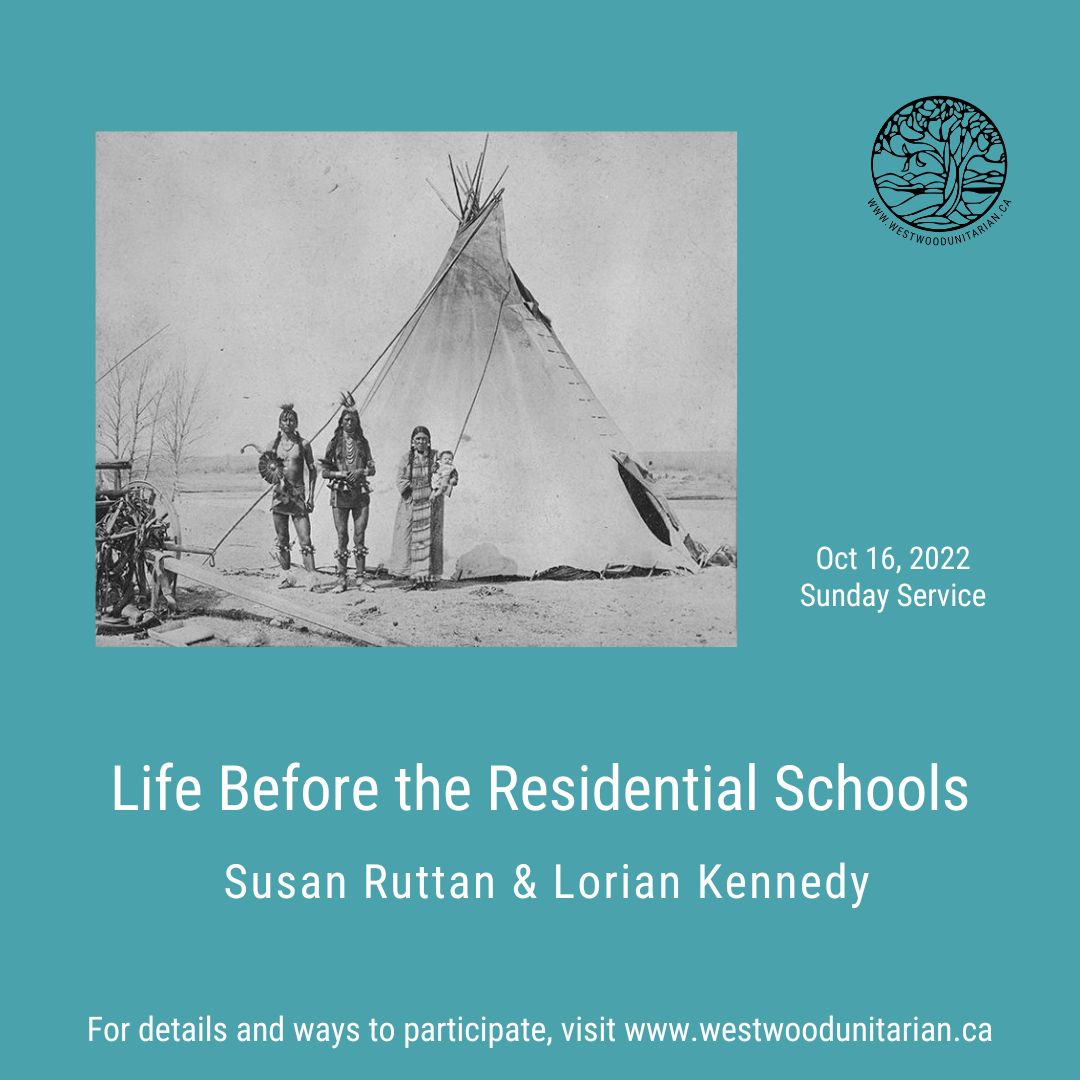 Recording "Life Before the Residential Schools," Susan Ruttan & Lorian Kennedy, Oct 16, 2022
October 16, 2022 at 10:30 AM MT

Topic: Life Before the Residential Schools

To fully understand the terrible damage done by residential schools, it's helpful to understand what life was like for Indigenous people on the prairies before the schools were created. Guest speaker Susan Ruttan will share this story.
Guest Speaker: Susan Ruttan

Service Leader: Lorian Kennedy

Musician: Sheila Killoran
Readers: Cassie Aziz-Few

Service Techs: Hannah, Rebecca Patterson & Bill Lee
We hope you enjoy this recording of our in-person and Zoom service. 
Please feel free to share this recording link with your friends and on social media.

We hope to see you live and online, every Sunday, 10:30 AM MT. (Zoom "doors" open at 10 AM.) 
Westwood Unitarian Facebook Page 
Westwood Unitarian YouTube Channel