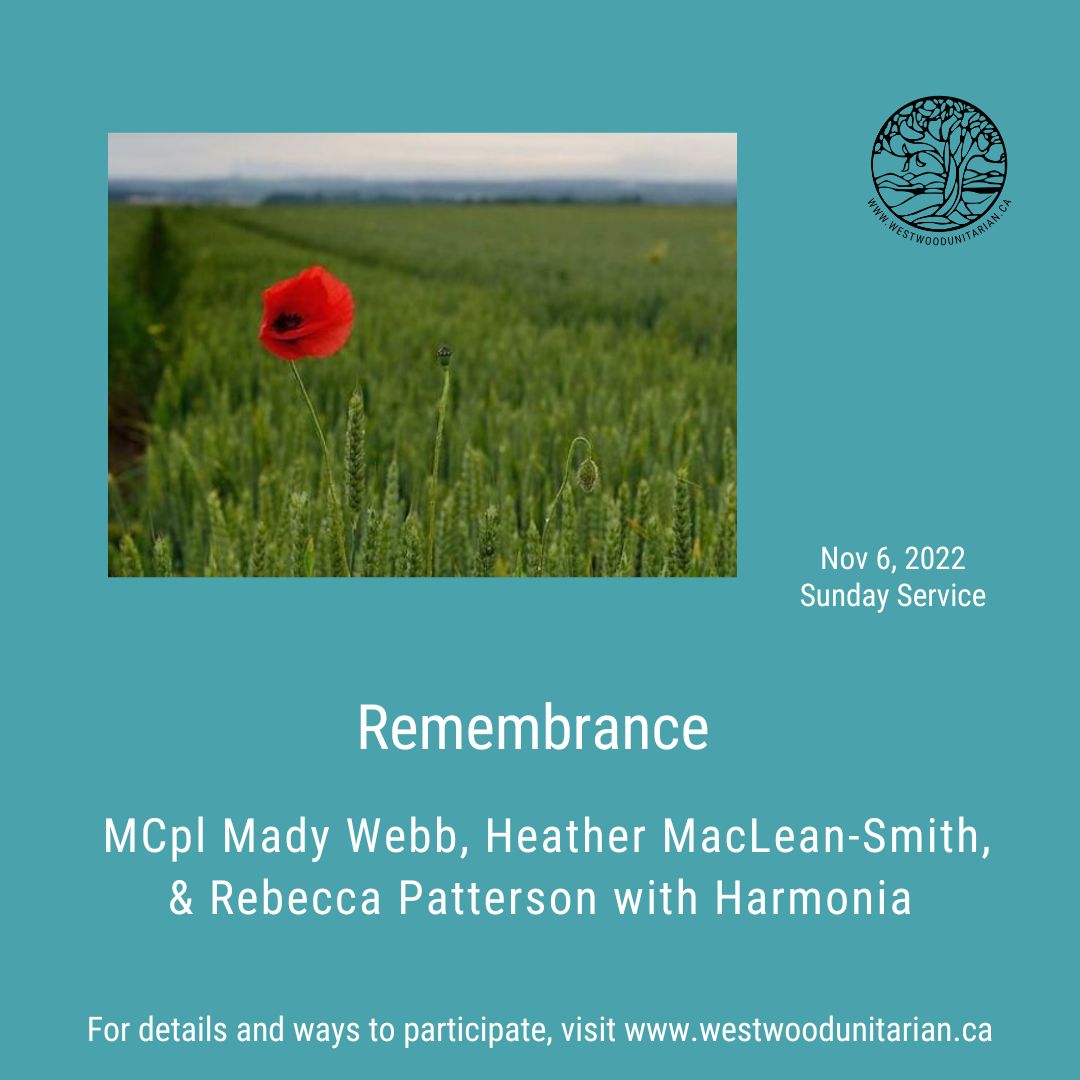 Recording "Remembrance," MCpl Mady Webb, Heather MacLean-Smith, & Rebecca Patterson with Harmonia, Nov 6, 2022
November 6, 2022 at 10:30 AM MT

Topic: Remembrance

Members of the Canadian Armed Forces have fought to protect the things we hold dear both overseas and here at home. From Vimy Ridge, to the raids on Dieppe, solders, sailors, and aviators have not only worked on battlefields, but have also stood with those from other nations during peacekeeping and training missions to protect others from oppressive rulers and aggressive entities. Some have come home with heroic stories to tell, some have come home to continue their own personal battles, and some have never returned. All have signed up to serve for the protection and aide to others. This veteran's week, we will remember them all.
Guest Speaker: MCpl Mady Webb
Service Leader: Heather MacLean Smith

Musician: Rebecca Patterson with Harmonia

Service Techs: Hannah, Carl Ulrich, & Bill Lee
We hope you enjoy this recording of our in-person and Zoom service. 
Please feel free to share this recording link with your friends and on social media.

We hope to see you live and online, every Sunday, 10:30 AM MT. (Zoom "doors" open at 10 AM.) 
Westwood Unitarian Facebook Page 
Westwood Unitarian YouTube Channel