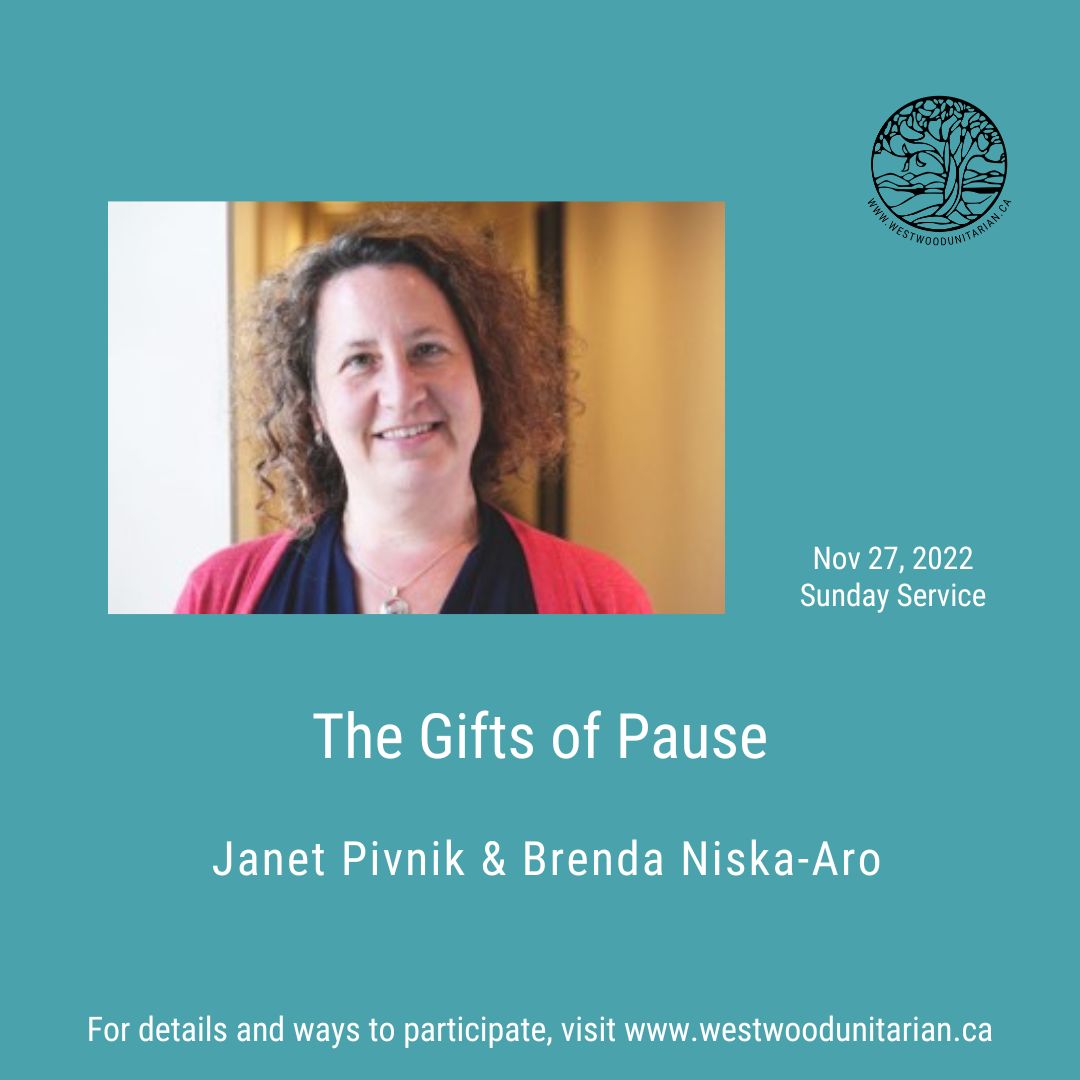 Recording "The Gifts of Pause," Janet Pivnik & Brenda Niska-Aro, Nov 27, 2022
November 27, 2022 at 10:30 AM MT

Topic: The Gifts of Pause

Advent heralds in the delicious and treacherous state of "waiting". As a society that is always "doing", the idea of "not doing" can bring with it a sense of restlessness or even anxiety. What are we waiting for? Wouldn't outcomes be better achieved through action rather than non-action? We will explore the gifts that the Advent season brings.
Guest Speaker: Janet Pivnick

Service Leader: Brenda Niska-Aro

Musician: Jennifer McMillan

Service Techs: Hannah, Rebecca Patterson, & Bill Lee
We hope you enjoy this recording of our in-person and Zoom service. 
Please feel free to share this recording link with your friends and on social media.

We hope to see you live and online, every Sunday, 10:30 AM MT. (Zoom "doors" open at 10 AM.) 
Westwood Unitarian Facebook Page 
Westwood Unitarian YouTube Channel