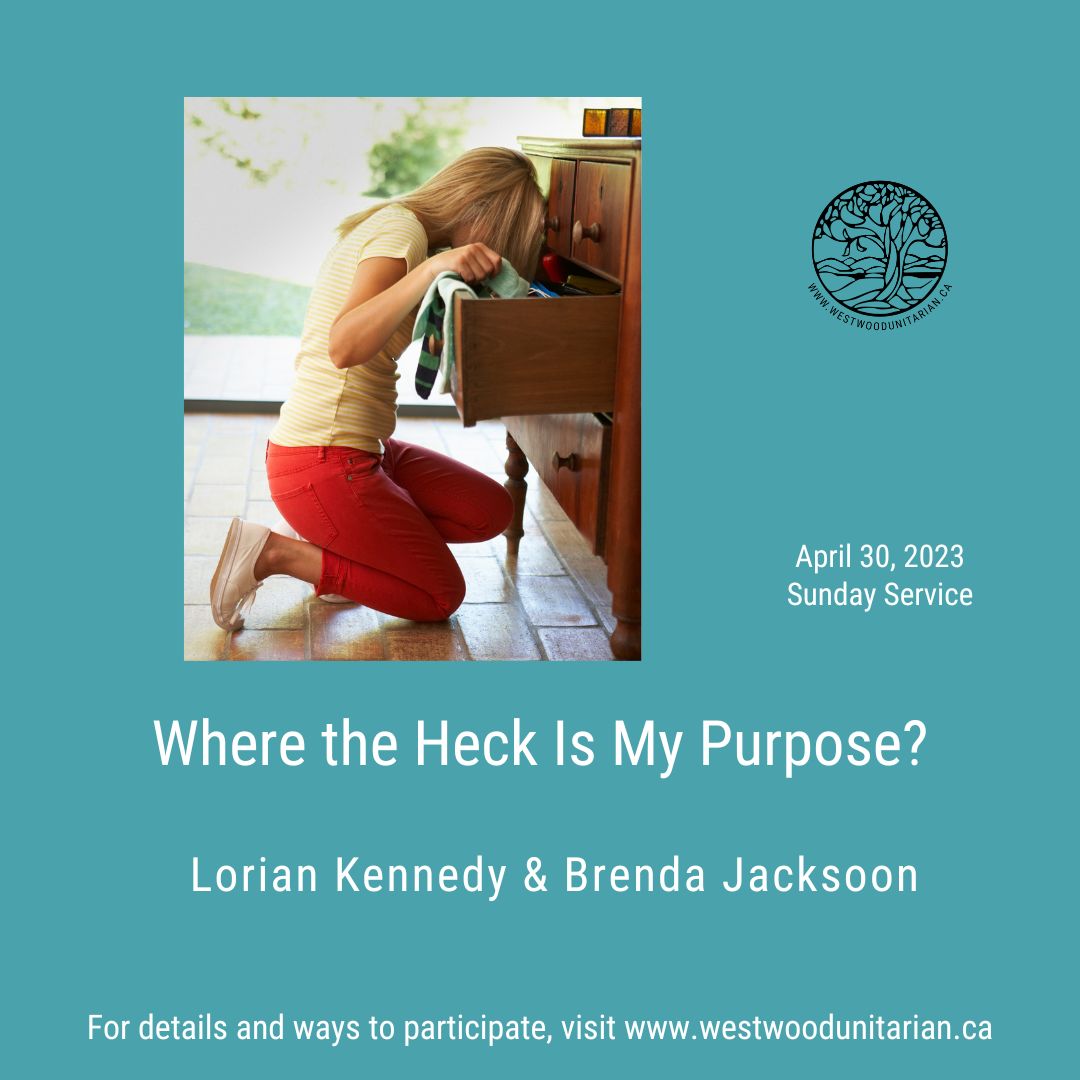 Recording "Where the Heck Is My Purpose?" Lorian Kennedy & Brenda Jackson, April 30, 2023
April 30, 2023 at 10:30 AM MT

Topic: Where the Heck Is My Purpose?

Are you feeling confused and that you are missing something? Aren't we supposed to have some sort of meaning in our lives, something to make the days worthwhile? Come to hear some reflections and think about what is meaningful in your life.
To skip to the start of the presentation, click this link.
Speaker: Lorian Kennedy

Service Leader: Brenda Jackson

Music: Steve Bell

Technicians: Hannah, Rebecca Patterson, Bill Lee
Resources: See YouTube description.
We hope you enjoy this recording of our in-person and Zoom service. 
Please feel free to share this recording link with your friends and on social media.

We hope to see you live and online, every Sunday, 10:30 AM MT. (Zoom "doors" open at 10 AM.) 
Westwood Unitarian Facebook Page 
Westwood Unitarian YouTube Channel