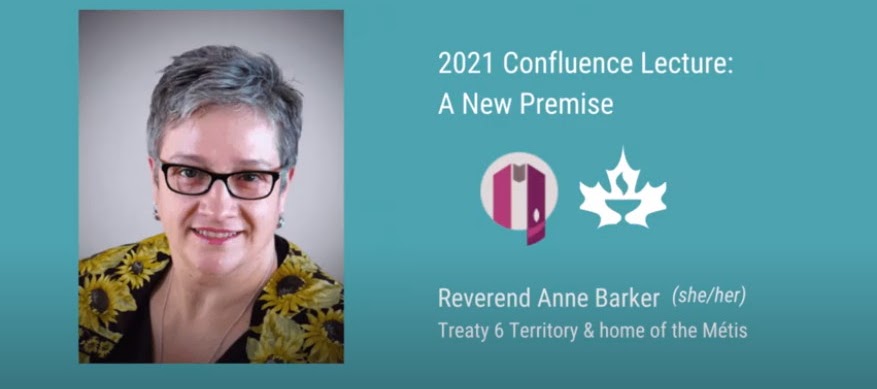 One last reminder, Westwoodians, especially for anyone who wasn't at the service this past Sunday (welcome back, Anne!): 
The 2021 Confluence Lecture, A New Premise, will ask questions intended to gently interrupt us a little further, to imagine our collective future in a less familiar way. Anne Barker invites you to enter the experiment without a destination already in mind.
This year's Confluence Lecture is a new concept – it is not a 1 hour lecture. Instead, Rev. Barker has prepared "A New Premise" video for you to view ahead of May 14th. Along with an introduction from the previous lecturer, the Reverend Karen Fraser-Gitlitz, this year's work will be provided in three parts, each about fifteen minutes long, ending with an invitation for the viewer with:
ideas to ponder,
activities to try, and
opportunities to interact with the material.
Watch the parts separately – or all at once – whatever suits you best. Explore the downloads for each part of the lecture. We hope that you will come to it with a spirit of curiosity and willingness, so we might work together to imagine a thriving future. Text for each part is available along with the full text of the entire lecture.

On the Friday evening of the conference, we will repeat the introduction, offer a short review to refresh your memory, and open the floor to questions and conversation.

Submitted by Sally-Ann Mowat, Westwood's CUC Liaison