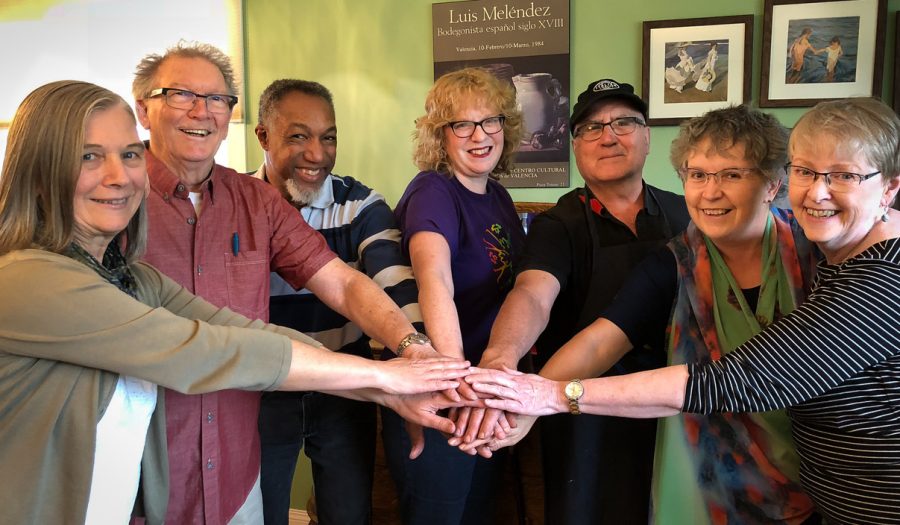 Sounding Board for April 11, Westwood Unitarian board meeting.
The theme of this month's meeting was upcoming events for later this year such as:
·   – May 6: What's Next", final session featuring a summary of previous discussions
o   A look at how our current building fits our long-term plans
·  – May 26: AGM is coming! Thank you to committees who have submitted reports
o   A reminder to other committees to file their annual reports as soon as possible
§  Congregational call goes out during the first week of May
·       June 14 / 15: Board retreat for retiring, returning or new board members
·       August 9-11: "Serving with Spirit" A CUC retreat held in Edmonton at Providence Centre
o   Serving with Spirit is a nurturing retreat for leaders focusing on renewal, reflection and growth
·       October 18-20: Western Regional Fall Gathering is co-sponsored by UCE and Westwood
o   Theme for this year is "Toward a Thriving Future"
o   All delegate sessions will be held at UCE
o   A combined Westwood/UCE service will take place at UCE on the Sunday
o   Board issued a call for proposals 
§  Please contact us with your ideas and suggestions for speakers or topics
Other news: There will be a change to parking regulations in Parkallen starting in May. Daytime parking on 65 Avenue will be restricted to two hours during the week. Sunday parking will not be affected.
The board was happy to affirm new members, Bob Allman, Margret Schubert and Daryl Williams.
Next board meeting will be on May 6, 2019.
Submitted by,
Leroy Russell