Sounding Board
Here are some of the Highlights of the April 9, 2020 Westwood Board Meeting:
Since March 15th the Board has been meeting online to discuss our Westwood response to the COVID-19 pandemic situation. We discuss how we are doing overall in transitioning to online services and how we are managing to deal with ongoing Westwood issues, regular operations, and striving to meet the needs of our members, friends, and community.

KUDOs to our worship committee folks for rising up to the online challenge during this pandemic. Your extraordinary efforts and creativity ensure that Westwood's purpose continues to be manifested and that our members and friends continue to stay connected to each other during these usual times.

Our treasurer is investigating possible financial grants for Westwood in response to Covid-19.

Westwood's Stewardship Campaign is now wrapping up.

 

A big Thank-You to those members who have made a commitment for next year's operations, and a friendly reminder to anyone willing to submit an annual pledge for 2

020-21.

The proposed 2020-21 annual budget will be ready by May 1st and sent out to members at that time along with the AGM package.

The Board discussed and approved a MOTION to hold online the upcoming AGM of Westwood on Sunday May 24th at 2 PM.

Committee Reports are due in to our administrator Elaine (

info@westwoodunitarian.ca

) ASAP so she has time to prepare for the May 1st AGM package distribution.

The Social Justice membership survey has been completed. The areas of highest interest identified from this survey are: 1) Environment, 2) Truth & Reconciliation, and 3) Homelessness

The April Western Canada Chaplaincy training hosted online by Westwood and co-led by our own Rev Anne Barker was a great success. It was attended by 12 participants.

The Canadian Unitarian Council (CUC) denominational meeting date has been changed from Friday May 15 to Saturday May 16, 2020. Our voting delegates Sally-Ann Mowat and Mike Gallagher. Westwood members are welcome to attend.

Outgoing board trustee Leroy Russell has graciously volunteered to be on the endowment committee and the website committee.

The Board approved a motion to propose at the congregational AGM the appointment of Westwood Board Member Dawn Hunter as our next Westwood Chaplain.
Submitted by Susan Anderson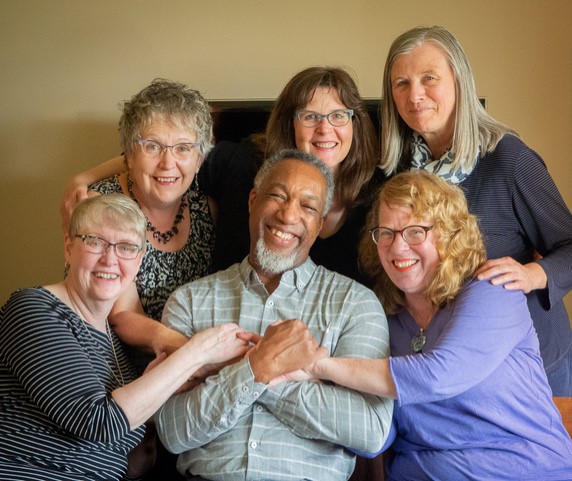 The Board typically meets in the evening on the first Wednesday of the month at Westwood. The first hour is Leadership Hour, devoted to big-picture planning, followed by nuts-and-bolts business.
Board meetings are open – you are most welcome to attend! The Board particularly invites those interested in the topic of the evening to attend Leadership Hour, after which you don't have to stay for the business portion. The Events Calendar shows Board Meetings, but it is recommended that you confirm the meeting date and time if you plan to attend.
Questions? Concerns? Plan to attend a meeting? Please email the Board at board@westwoodunitarian.ca
See below for latest notes of Board activities:
Sounding Board Here are some of the Highlights of the April 9, 2020 Westwood Board …
Read More