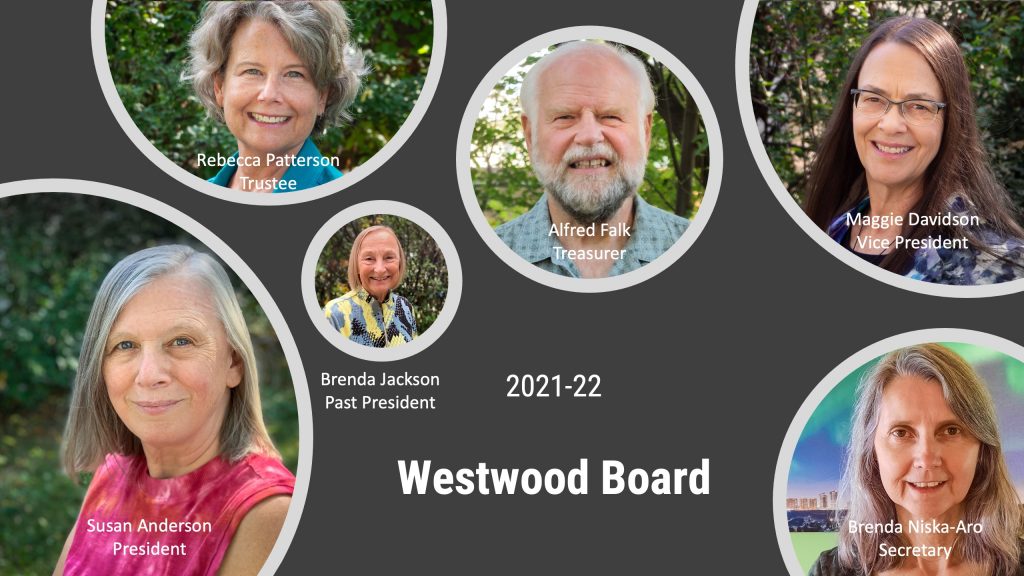 The Annual Board Retreat in late August was a wonderful experience to learn from and meet up with the old Board as the New Board prepares to take over. 
The Welcome Back picnic at the Riverdale House was a great success with upwards of 40 people. There was even live music playing in the background! A Big Thank You goes to Margret and Daryl, and Susan and Terry setting up the wonderful event! 
The new Board had their meeting on September 8, 2021 at Westwood using a hybrid of in person, with masks and distancing, and online presence. The hybrid meeting seemed to work well with the seven of us together and it was a busy meeting. 
The 8th Principle Motion discussions on dismantling racism is a main focus for our activities as it is time sensitive. The CUC is hosting 4 forums from September to November in which participants can attend as a series or as stand-alone sessions. Feedback from this forum is required by October 20th. At Westwood, we will be hosting our own sessions on October 17 and November 7 for discussions which result in a congregational decision. In the CUC Special meeting on November 27, 2021 the delegates will vote on the proposed 8th Principle to either pass or defeat the motion, or move that the motion is postponed indefinitely. 
The National Day for Truth and Reconciliation, a new statutory holiday, was created on Sept 30th to commemorate residential schools. Alberta has not officially adopted the day as a holiday. However, the Board has adopted this holiday as a paid day off for our Westwood employees. 
The UCE is preparing for hybrid services this week. At their invitation, the Westwood sound tech team will check out the installation done at UCE to determine if Westwood could establish a similar setup. 
Good news! The FUNdraiser Auction will be taking place again this November. Lorian will again be leading the auction team. For all those looking to find some treasures, stay tuned for more information.
Editor's note – Thanks to Lorian Kennedy for the handsome photos of our new Board Members.