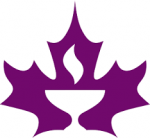 If you will be in the Nelson area October 22, consider this invitation to attend the Nelson Unitarian Spiritual Centre's  Ceremony of Belonging.
In May of 2016 we celebrated the Emerging Status of the Nelson Unitarian Spiritual Centre! Now we are welcoming those who are able to join them at their Ceremony of Belonging, Oct. 22/17. Please see the attached invitation from the NUSC Board.
For those of you who are unable to join the folks in Nelson, BC that day, I welcome you to either send greetings to them directly or send your greeting to me to be included in a large card which will be presented to them that morning!
Peace & Best Wishes!
Joan Carolyn
CUC Congregational Dev. Staff