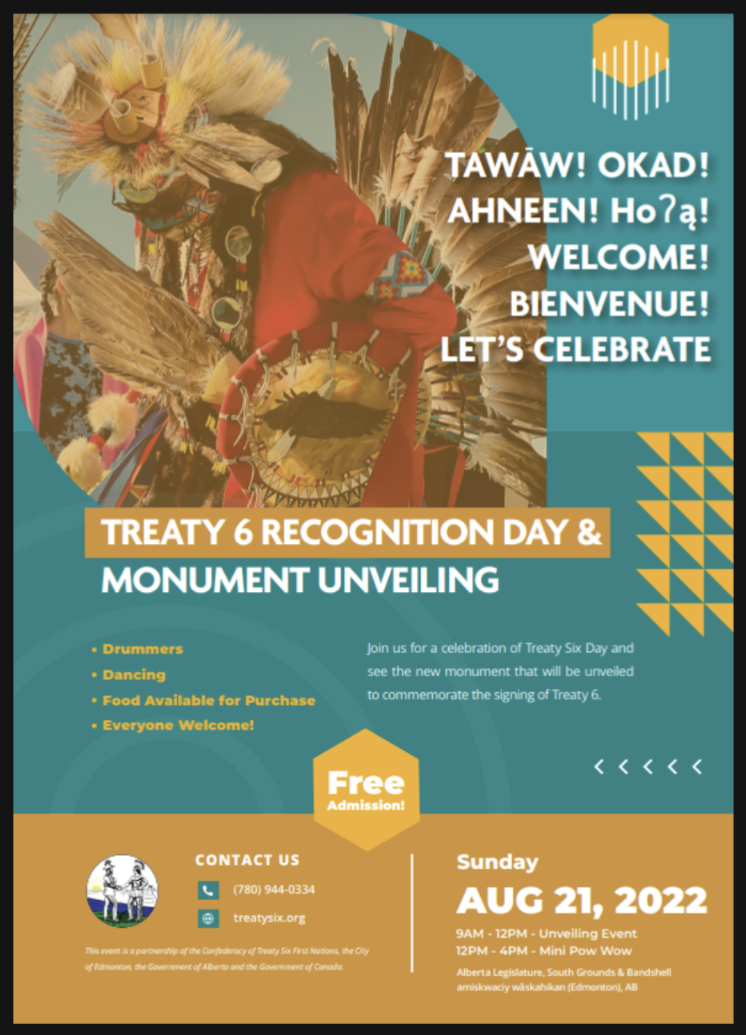 Treaty Six Recognition Day
All are welcome at this event on the Alberta legislature grounds.
The unveiling of the new monument is in the morning. Mini powwow in the afternoon.
Food will be available for purchase on site.
If you can't make it on August 21, 2022, consider stopping by the legislative grounds sometime soon to see the new monument and reflect on what it means to be a treaty person. If we live, work or own property in treaty six territory we are treaty people.
5 Tips for Photographing Cultural Events with respect and sensitivity.
Please visit our Truth Healing and Reconciliation Resources Page as well.